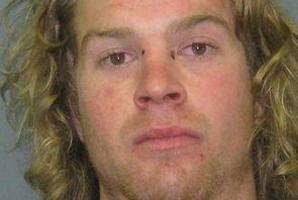 A drunk driver who fled the scene of an early morning crash in Waikato could be seriously injured and police are "seriously concerned" about his whereabouts.
Matamata man Timothy Brett Coffey, 24, crashed a Holden Commodore station wagon into a steel framed fence, taking out a power pole and a street light, before crashing through another fence on Western St in the town around 1am.
He was seen speeding along the same road shortly before the crash, with witnesses telling police he appeared to be trying to drift the car.
Mr Coffey then lost control of the Commodore and it crossed the centreline, before hitting the first fence.
The smash was serious, say police, with enough force to send debris flying through windows of an adjoining house.
"The driver has fled the scene on foot towards Peria St and a car was seen to stop and pick someone up before driving off, but that vehicle was located later this morning and the driver and occupants claim that though they know the offending driver, they did not pick him up and are concerned for his safety," said Sergeant Graham McGurk of Matamata police.
"Given the serious damage to the driver's side of the car we believe Mr Coffey may be suffering from significant injuries that will require hospital treatment and we urge anyone with information on his whereabouts to come forward."
Mr McGurk said now was not the time for "misguided loyalty", with some friends of Mr Coffey's being "evasive with police because their friend had been drinking" when questioned by officers.
"What we need now is for all the parties involved to take stock of the serious nature of the situation," he said.
"Here we have a young man who is likely to be injured, who hasn't been seen at his home or those of friends and who hasn't been admitted to hospital possibly still out there suffering from serious injuries who needs to be found now."
Anyone with information on Mr Coffey's whereabouts is asked to contact Mr McGurk at on 07 858 6200 or anonymously call Crimestoppers on 0800 555 111.
APNZ pd
- APNZ