Friends join search for soccer stalwart after empty car found at Castlepoint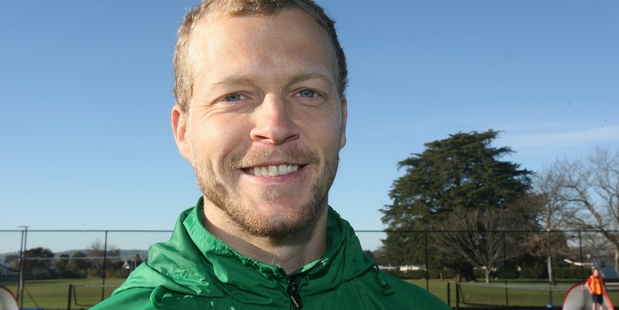 Search and rescue teams spent Christmas Day hunting by land, sea and air for a popular soccer coach missing near an "unforgiving" beach.
Miroslav Tvaroh, a keen surfer, is believed to have gone to Castlepoint beach in the Wairarapa on Christmas Eve and has not been seen since.
His wife alerted the police when he failed to return home and his blue Mazda Premacy station wagon was found parked near the church at the beachside resort.
Mr Tvaroh, from the Czech Republic, has lived in New Zealand for eight years and is the head coach for the newly formed Heartland Wairarapa under-20 elite team.
He also played for Wairarapa United, who won the Chatham Cup in 2011.
Heartland Wairarapa chief executive Sam Rossiter-Stead was at the beach yesterday as a search was under way for Mr Tvaroh.
He said Mr Tvaroh was a very popular member of the soccer community and everyone was praying for his safe return.
"We remain optimistic that he has gone for a walk and maybe fallen and is waiting for help somewhere."
The 34-year-old graduated with a masters degree in physical education and sports science from Charles University in Prague.
Mr Tvaroh played most of his soccer for Wairarapa United in the midfield and forged a huge reputation as a no-nonsense type of player never prepared to give an inch.
"He has done an amazing job with the Heartland Wairarapa under-20 team, bringing together a group of youngsters who hadn't even met each other before and preparing them for the National Youth League, which kicks off on January 11," said Mr Rossiter-Stead.
"He led a very successful pre-season training camp recently and has really helped to inspire the players and bring out the best in them."
Meanwhile, Mr Rossiter-Stead commends those who gave up Christmas with their families to help search for the coach.
"We are all incredibly grateful to the police and the search and rescue teams who have given up their Christmas Day to join in the search through the night. They have been fantastic and we really hope they get a positive result."
Joan Landey, who has holidayed at Castlepoint for more than a decade, said the ocean there could be unforgiving.
"More than one life has been taken by the sea here. I hope they find him okay," she said.
Senior Constable Peter Cunningham, of the Masterton police station, said two land searches had been undertaken along Castle Rock and a pine forestry block, with surf lifesaving club members and a Riversdale fisherman "sweeping the seaward side" of the beach, to noavail.
A helicopter was sent up just before 5pm when the winds died down, Mr Cunningham said.
Mr Tvaroh was a keen surfer and there was a strong possibility he had gone into the ocean, said Mr Cunningham, but he had not told anyone where he was going or when he planned to return. The search will continue today.
- APN