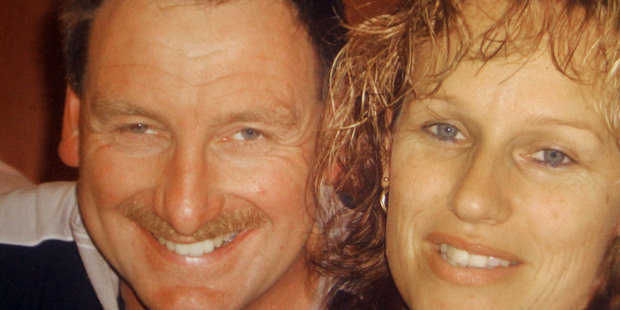 Phil Nisbet's sister says she was forced to launch her own investigation into her brother's death after police rejected her claims he was murdered.
Lee-Ann Cartier said she became sceptical within days of the funeral about police agreeing with Helen Milner's story that Mr Nisbet killed himself.
The 44-year-old started making inquiries from her Queensland home and was told by Milner's family and workmates she had talked about "getting rid" of her husband and even discussed ways of poisoning or drugging him.
Ms Cartier told APNZ she passed all her information to the police but they "just didn't give a s***".
"I'd be telling them what I found out and they just waved me off, thinking I was just some little bitch in Australia trying to tell them how to do their job."
She says she spent thousands of dollars on phone calls and flights to Christchurch to further her inquiries and wants compensation from police.
"Phil's murder took over my life. I'd constantly be thinking about it. Before [Milner] was arrested I'd be up in the middle of the night putting two and two together. I guess it became obsessive, but I just wanted justice."
Within hours of Milner being found guilty of murder yesterday, Canterbury police district investigations manager Detective Inspector Tom Fitzgerald told APNZ the first investigation was badly flawed.
"It wasn't treated as a homicide. Unfortunately, that was the mistake that was made," he said.
Mr Fitzgerald expressed concern that senior staff did not listen to worries raised by the first two officers on the scene who had suspicions about how things were playing out.
They thought Milner's hysterical actions amounted to "acting" and found it too "convenient" that she switched on her cellphone in front of them to receive a supposed suicide text from Mr Nisbet.
"Taking into account what was said by those that first attended, that should have certainly pushed them in that direction. Unfortunately, in this case it didn't happen.
"There were a number of points that were not done correctly."
An internal investigation was carried out and the Independent Police Conduct Authority brought in.
The IPCA did not take things further but the first officers in charge of the investigation, detectives Richard Prosser and Scott Anderson, had been "counselled over their treatment" of the initial inquiry, Mr Fitzgerald said.
"They were spoken to in respect of their shortcomings and everything was made clear as to what those shortcomings were."
A spokeswoman for the IPCA confirmed a complaint was received in August this year relating to "an allegation of an inadequate police investigation".
The homicide investigation begun after the coroner said there was no proof of suicide was led by Detective Inspector Greg Murton, who found glaring holes in the original investigation.
Ms Cartier worked with Mr Murton and was full of praise for the homicide investigation.
But she wants compensation.
"Financially it's crushed me. It's something that I haven't been able to let go. I need my money back for all the money I spent trying to do the cops' job."
- APNZ