Mangere charity busy filling hampers and parcels for needy is delighted with award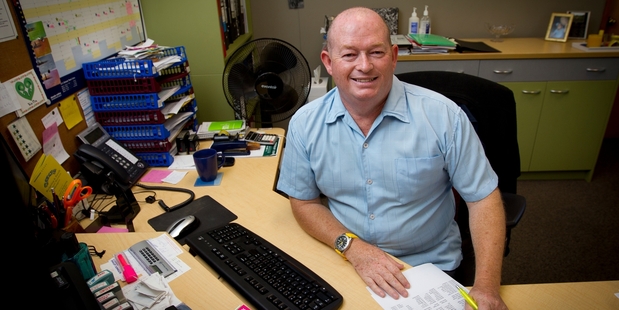 It's the busiest month of the year for the Mangere Budgeting Services Trust, with extra food hampers and Christmas parcels to arrange.
But a weight has been taken off the team's shoulders with the announcement that they are one of the recipients of Auckland Airport's 12 days of Christmas awards, receiving a donation of $10,000.
Chief executive Darryl Evans was recently named Community Worker of the Year at the Franklin's Finest People of the Year awards and is pleased with the recognition the trust is getting.
The money from the Auckland Airport donation will go towards budgeting workshops in Mangere high schools to teach students how to value and budget money.
"A lot of young kids are leaving school and they haven't been taught anything about money, about paying rent, power bills and budgeting all that to buy food as well," Mr Evans says.
He says once children get better knowledge about the realities of money they have more of an understanding why they can't get expensive presents, such as PlayStations, for Christmas if their families can't afford them.
He also advises families to start planning for next year's Christmas.
"Putting away a few dollars a week until Christmas so you can have food on the table is something we tell people to do.
"We also suggest instead of buying everyone gifts that everyone does Secret Santa, drawing a name out of a hat and setting a price limit."
He says people are often so caught up in wanting to buy the perfect gift that they don't realise how much they are spending.
The centre does one-on-one budgeting advice, counselling, food banks, cooking classes and runs an opshop.
Charles Spillane of Auckland Airport says choosing the trust for the donation was an easy decision.
"They have been providing invaluable support to the Mangere community for a long time.
"We are delighted to help them to continue delivering their exceptional services."
The $120,000 was raised by Auckland Airport and members of the travelling public.

• Auckland Airport is giving away $120,000 to NZ charities as part of its 12 days of Christmas initiative this year. The Herald is profiling each of the winning charities.