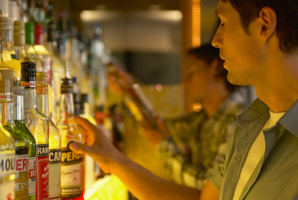 Photo / Thinkstock
New liquor license laws are set to come into force at midnight, enforcing stricter trading hours for on and off-license premises.
Under the legislation, off-licenses will have to close by 11pm and on-licenses by 4am.
Police Assistant Commissioner Grant Nicholls said alcohol was a factor in about a third of all crime and police would be enforcing the new laws in the run-up to Christmas.
"We are serious about preventing harm caused by excessive drinking.
"Police expect those who sell or consume alcohol to take their responsibilities seriously too. Everybody should be able to go out and have a good time, without causing harm to themselves, others or the wider community."
Police will be able to issue infringement notices for a range of new offences, including breach of booze bans, lending ID to an under-18 year-old, and presenting a fake ID.
Each offence would attract a $250 fine, Mr Nicholls said.
Bars which serve intoxicated people, or allowed them to remain on the premises while intoxicated, risked a fine of up to $10,000.
Police would use an 'alcohol assessment tool' to make consistent assessments of whether a person is merely under the influence of alcohol or 'intoxicated' as defined in the Act that introduced the laws.
Police have been working with alcohol retailers in the run-up to the changes - especially in Auckland and Wellington which had high numbers of licensed premises in concentrated areas, Mr Nicholls said.
"These are new rules and we know people may take time to get used to it. We expect enforcement to be carried out with fairness and good judgement."
- APNZ