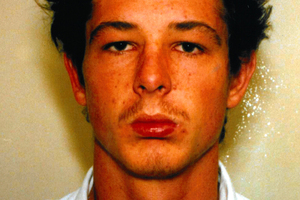 Hayden Joseph Taylor, who was sentenced to life in prison for the murder of a pregnant teenager and the rape of another woman, has been denied parole.
The 36-year-old killer appeared before the Parole Board at a hearing in Auckland today.
He was denied parole because he still posed an undue risk to the safety of the community, a Parole Board spokeswoman said.
Taylor was on bail, awaiting trial for the rape and kidnapping of a woman, when he killed pregnant teenager Nicola Rankin in 1996.
He admitted kidnapping Ms Rankin from outside a police station in Kumeu, in west Auckland, before burying her in a shallow grave he had already dug at the nearby Riverhead Forest.
Ms Rankin was found with her underwear missing and her skull bashed in.
Today's hearing was Taylor's fifth bid for parole.
- APNZ