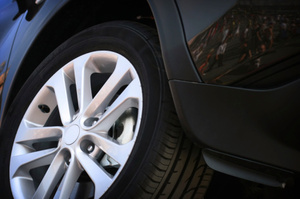 The death of a toddler who was run over by a relative in a Rotorua driveway was a tragic accident, a coroner says.
An inquest was held this morning into the death of 14-month-old Tyrese Kaydyn Hill in Turner Dr, Rotorua on March 13.
The court heard the Taupo toddler was an "active little boy" who was renowned for venturing off by himself.
On the day of his death he had slipped out of the house unnoticed and went onto the driveway, where his grand aunt was reversing onto the road. She did not see him and ran him over. Tyrese died at the scene.
Dr Wallace Bain told Tyrese's mother he had no criticism of her in terms of her supervision of Tyrese.
"Short of chaining him to yourself with a chair, it's just one of those tragic accidents."
He also said he had no criticism of the driver.
Dr Bain said New Zealand had one of the highest recorded rates of child driveway deaths and injuries in the world, which was not something the country should be proud of.
He reserved his findings, noting his primary focus would be on what could be done to prevent future driveway deaths.
For more articles from this region, go to Rotorua Daily Post