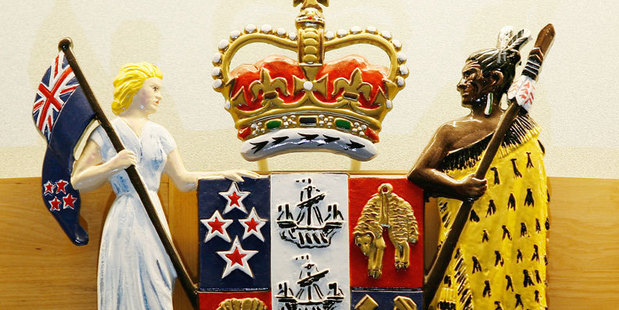 Four targets in an alleged international crime syndicate were out of the country when police raids led to a $120 million drug haul.
More than 330kg of the class-B drug pseudoephedrine, which police say is enough to produce $100 million worth of methamphetamine, was seized in Operation Ghost.
Homes, luxury cars and cash worth up to $20 million were also seized in the record-breaking bust and millions of dollars were gambled in the VIP lounge of SkyCity Casino.
But four individuals under surveillance in Operation Ghost, all regulars at SkyCity, are overseas and police are considering how to bring them back to New Zealand.
Court documents show Da Wen Shao, Yixin Gan, Poh Guan Lim and Zhi Wei Yang are charged alongside others accused of pseudoephedrine offences but have not appeared in court.
Shao, 44, and Gan, 32, are jointly charged with importing the Class B drug with other accused, while other defendants are charged with supplying the drug to Lim. Yang has been charged with supplying pseudoephedrine to others.
Detective Inspector Bruce Good confirmed four individuals were overseas and could not have been arrested before they left without jeopardising the investigation.
"They had been able to come and go from New Zealand through the operation. We had hoped they would all be here [during the arrests] but it was never likely. No matter when we terminated, there would be people out of the country."
Mr Good said the investigation was ongoing and declined to comment on specific options to bring them back to face trial, such as extradition.
More than 30 people were arrested at the conclusion of the 18-month inquiry last Wednesday, including senior members of an alleged international criminal network.
But even if the four evade arrest, their assets may still be seized.
The Herald understands the investigation initially targeted Lim, also known as Felix, which led detectives to other alleged organised criminals such as Shao and Gan who were frequent guests at SkyCity's VIP lounge.
Assistant Commissioner Malcolm Burgess last week confirmed substantial sums of money were gambled by some of the Operation Ghost targets.
"If someone has spent a large sum of money at the casino and they haven't got a legitimate reason for having it, given the activity they've been allegedly engaged in, it's a reasonable assumption to think the money is connected to drugs," said Mr Burgess, the head of the Organised and Financial Crime Agency of New Zealand.
"I'm aware of three or four [accused] with a history at the casino. That gives us some insight into their assets. We'll use that as part of our investigation into the asset seizure and restraint process."
Assets are held under the Criminal Proceeds (Recovery) Act which essentially forces someone to prove how an asset was paid for - even if they were acquitted on criminal charges.
Avoided arrest
* Da Wen Shao, 44, from Avondale.
* Yixin Gan, 32, from Blockhouse Bay.
* Poh Guan Lim, 53, from Mt Roskill.
* Zhi Wei Yang, 51, from Mt Roskill.