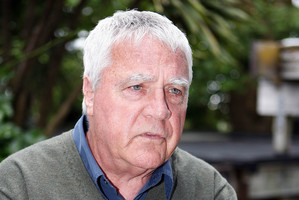 The radical restructuring of Unitec's design and visual arts department has mystified many who took part in a quality assurance review of the school last year. Arts commentator Hamish Keith was one. "We formed the view that it was performing more than well - it is extremely well regarded," Keith told the Herald.
In a hard-hitting letter to Unitec council chairman Ted van Arkel, Keith says the review seems to have been ignored.
"As industry representatives it is extremely ironic to discover belatedly that a view of industry that we do not recognise has been advanced as the rationale for unprecedented change.
"Our understanding is that this change is premised on the notion that the current programmes are not sufficiently aligned to the needs of industry. ... We would contend that the department is in fact well aligned to the needs of industry and the community."
Keith adds that the department's reputation is backed by an evaluation by the Government's performance-based research fund, which placed it fourth in the country, "well ahead of any other department of Unitec".
"This major alteration to educational provision has been undertaken with a rapidity that has denied even the rudiments of transparency and due process that might have begun with an endeavour to communicate with those already identified ... as industry representatives.
"We have received the most dismal impression of Unitec's concern for the industries we represent."
Arts patron Sir James Wallace has also written to van Arkel, noting that several Unitec teachers have been recipients of prestigious Wallace Art Awards.
"The good work that has been done by the department and its staff in establishing a first-class, highly relevant programme of courses in design and visual arts is placed at the greatest risk by the present proposal ... This seems like throwing the baby out with the bathwater.
"These disciplines contribute directly to a broad range of New Zealand's industries and economies, at every level. To continue to reduce funding to training New Zealand's artists and designers is to cut off the nation's creativity at its very source."
Unitec says its decision was based on consultants' research and a survey of members of the Design Institute. The institute's chief executive, Cathy Veninga, says a long-standing concern of members is that students are graduating from tertiary institutes lacking basic technical skills.
"Students should come out able to apply their minds creatively but from a business point of view a lot of studios want them to be able to work within the studios' systems.
"I'm really pleased that Unitec is trying to redefine itself and become an applied polytechnic."