AJ Ajmal survived an attack that killed a Kiwi soldier in Afghanistan. He has started a new life in NZ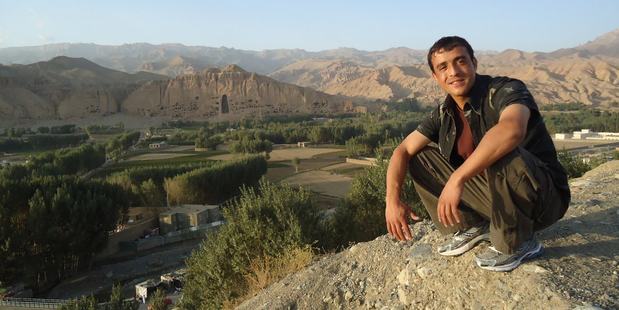 Mark O'Donnell is taking an early evening stroll through a dust-filled military camp in central Afghanistan when a hand taps him on the shoulder.
When the grieving Kiwi father turns around, he comes comes face-to-face with a man he never knew existed.
The local explains he is Afghan interpreter AJ Ajmal. He was at O'Donnell's soldier son Mark's side when he was killed by a roadside bomb.
Lieutenant Tim O'Donnell, 28, died when his three-vehicle patrol was attacked with explosives, rocket-propelled grenades and gunfire in August 2010. AJ was in the vehicle, too, and was injured.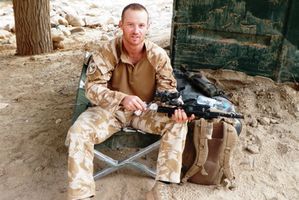 Just after the first anniversary of Tim's death, former policeman Mark made an emotional journey to Afghanistan to visit the attack site in northeastern Bamiyan Province.
"Meeting AJ was a very emotional moment and he told me he had been working with Tim for a few days leading up to the attack," O'Donnell says. "I had seen him around at the camp but had no idea who he was.
"He was embarrassed to approach me because he wanted to ask if I would sponsor him to come to New Zealand to live. I think he also felt bad that he had survived and Tim had not."
When O'Donnell returned home, he set about trying to get AJ here as quickly as possible. He was told by authorities moves were already under way to relocate him to New Zealand, with about 30 other Afghan interpreters.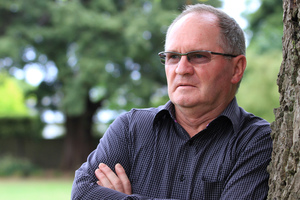 AJ finally arrived in the country with his family in October and spent six weeks at the Refugee Resettlement Centre in Mangere, Auckland, before resettling in Hamilton.
Suffering from post traumatic stress and fearing for his safety, Ajmal had escaped Afghanistan to Turkey for medical treatment not long after meeting Mark O'Donnell two years ago.
Using money he had earned from his Defence Force job, he was smuggled by boat to Italy via Greece.
He eventually made his way to Germany, where he sought asylum and spent six months at a grim refugee camp, before finally getting a visa for New Zealand.
If AJ had waited for help to get out of Afghanistan, he might have arrived in New Zealand a lot earlier, O'Donnell says. "It is disappointing it took so long to get him here but I am so glad he has finally arrived. I can't wait to meet him again. It will be quite a reunion."
For O'Donnell, Ajmal's arrival in New Zealand has stirred memories of his own trip to the site where his son was killed.
The journey, with Morgan Gray, his son's best friend from Feilding, was hair-raising.
They flew to the Afghan capital Kabul where a heavily guarded civil helicopter picked them up and took them to the military facility in Bamiyan.
"When we had Tim's funeral at Linton Military Camp, I put a hand on his coffin and made a promise to him that I would one day visit where it had all happened," O'Donnell explains.
A few days after arriving in the war zone, O'Donnell was taken to the remote spot where the deadly attack occurred.
"It is near a coal-mining town called Do Abi and we had NZ Defence Force guards with body armour and machine guns with us in four light-armoured vehicles, in case there were Taliban snipers in the hills," he says.
'The valley is barren and dusty and it felt like I was in a scene from the movie Mad Max."
At the roadside spot where Tim was killed, O'Donnell laid poppies from his son's memorial in Feilding, along with locks of hair from family members.
"The whole thing was very emotionally charged and Anna had even taken bits of hair from our two dogs for me to take.
"I waited until there was a bit of wind and scattered the hair.
"We couldn't lay anything down that could be damaged or destroyed, or that could be disrespected in any way by the Taliban."
New Zealand Immigration confirmed Ajmal had arrived in New Zealand and had been given the same relocation package as 30 other Provincial Reconstruction Team interpreters and their families, who worked with soldiers in Afghanistan.
He declined requests to be interviewed but pictures and posts on his Facebook page show him enjoying the sights of Auckland.
"AJ has been through an awful lot since the attack in Afghanistan and is still too traumatised to speak about it," a friend told the Herald on Sunday.
Meanwhile, in Feilding the grieving continues.
"This has had a big impact on all of us," Mark O'Donnell says. "Coming to grips with what happened is a long, slow and painful process.
"When Tim was killed we hoped we would be the only ones to go through this, but another nine families have been affected since because of the conflict in Afghanistan and that is hard to bear."