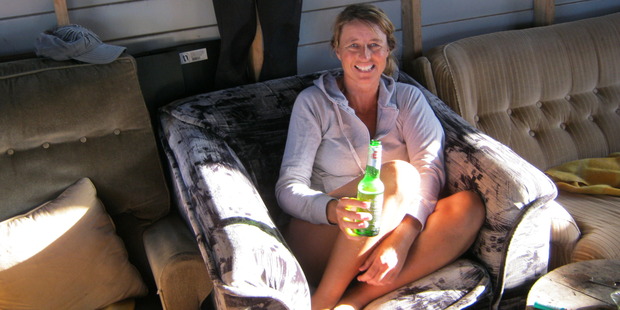 Matthew Kinghorn may well have mowed down a woman jogger with his car in slow motion with the intention of later raping her, but she died on the backseat of his car before he could do anything to her.
For that and other reasons, he didn't get the maximum non-parole life sentence of 17 to 25 years when he appeared for sentencing in the High Court at New Plymouth today for murdering Anne Elizabeth McCullough, 45, in October last year.
Although the Crown tried for the toughest penalty, Kinghorn, 28 - who pleaded guilty in October - was given a life sentence with a minimum period of 13 years before he can be considered for parole.
Justice Rodney Hansen decided that grievous though Kinghorn's crime was, it still did not meet the requirements of Section 104 of the Sentencing Act pertaining to maximum non-parole periods.
The Crown had argued Kinghorn killed Mrs McCullough in the course of another serious offence, forcing sex on her, but Justice Hansen said while Kinghorn's intentions may have been clear, the fact he did not actually touch the victim in a sexual way ruled out the use of that remedy.
It was also submitted his crime met other criteria in section 104, such as Mrs McCullough's vulnerability as an unsuspecting pedestrian out for exercise on the country road where she was struck, and that Kinghorn acted with a high level of brutality, cruelty, depravity, or callousness.
But the judge rejected those arguments as well, saying vulnerability was meant under the Act to refer to factors like a victim's age, youth or degree of disability, while the levels of brutality needed to be much higher than those usually associated with a homicide.
He settled on 15 years as the minimum period of jail to be served, but discounted that by two years to recognise Kinghorn pleaded guilty, appeared to show genuine remorse which was registered immediately after the offence, had offered to undergo a process of restorative justice, and indicated he had some insight in the likely causes of his actions.
- APNZ