Peacemaker dead less than 12 hours after breaking up fight.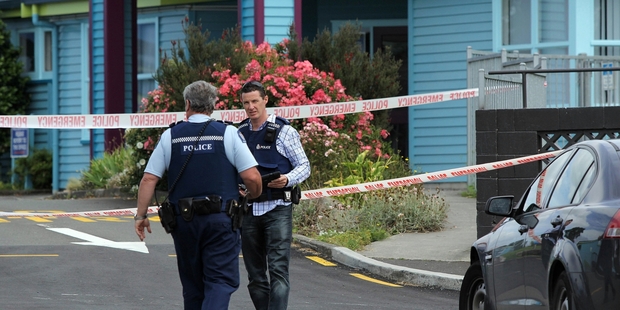 Lance Scullin was "always there in times of trouble", but after a violent clash with a group of youths he turned down offers of help. Less than 12 hours later, he was dead.
The father-of-three, security guard and Neighbourhood Watch co-ordinator was known in the community as a "peacemaker". So it came as no surprise to his family that he would try to break up a fight outside his Tauranga home on Saturday night.
He was assaulted with a fence paling by up to eight youths. When police arrived they found he had received a minor injury but didn't want to lay a complaint.
The 50-year-old was found dead in his backyard by neighbours about 10am on Sunday with a head injury. Police are not treating the death as homicide yet, but are regarding it as suspicious as a post-mortem examination failed to reveal the cause of death.
Mr Scullin's older brother, Chris Scullin, last night told the Herald his brother was a caring man who died serving the community he loved.
"He was putting himself out there to protect others when this tragic event happened," he said. "Lance was a very considerate man, he was well thought of in this community.
"He was a very community-minded person and a great father to his three daughters, who are all under the age of 10. There are difficult times ahead for Lance's three girls."
The girls were being cared for by friends and family, but did not understand what had happened to their dad. Lance's former partner was receiving counselling.
"They don't really know what's happened. They are away from the address and the school and we are just working out how to manage them within the friends and family."
The funeral is expected to be held on Thursday. Family and friends including their younger brother, Nick, would travel from Hawkes Bay, where Mr Scullin had spent some years of his life.
Chris Scullin wants anyone who knows what happened to come forward.
"Lance is a person that we would like to see the right thing done by. Lance was a man that has been very, very positive and community-minded all of his adult life and he deserves a bit better than this," he said.
Nick Scullin said his brother was always "there to help".
"I will miss you," he wrote on Facebook. "You were always there in times of trouble, your mana now will live inside me."
Nick Scullin promised to be there for Lance's children. "I will be closer to your kids, I will make sure they become the best in this wicked world we live [in]," he said. "I'm here for my family through sickness and health till I depart from this world."
Detective Senior-Sergeant Greg Turner said police were unsure if the incident with the youths was linked to Mr Scullin's death, but needed more information.
He said police patrolled the area around Mr Scullin's home, on Kesteven Ave in the suburb of Merivale, where a number of parties were taking place.
Officers were focusing their inquiries on eight youths who were involved in the initial altercation. Mr Turner was confident they would be located and appealed for the public's help in identifying them and locating a missing piece of the plank used to assault Mr Scullin.
A portion of the paling was found in the nearby Merivale Primary School grounds, where his children were students. The school was closed yesterday as part of its grounds and Mr Scullin's home were examined.
Contact
Anyone with information can contact Tauranga Police on 07 577 4300 or Crimestoppers, anonymously, on 0800 555 111.