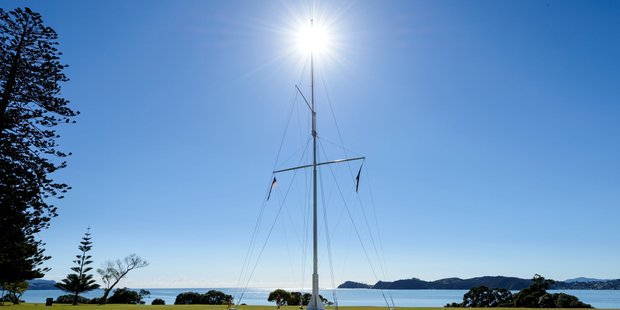 An initiative to get every child in New Zealand to visit Waitangi before they leave school was launched in Auckland.
The Waitangi National Trust and Westpac initiative called "Our Nation's Children" aims to get more school children to visit the historic treaty grounds.
About 100,000 people visit the Treaty Grounds every year with an additional 30,000 people going there on Waitangi Day.
But just 3,000 school children make the trip to Waitangi each year.
The Governor General Jerry Mateparae officially launched the project while Shrek director Andrew Adamson was also at the event.
A key part of Our Nation's Children will be a nationwide school movie competition that that Mr Adamson will judge next year that will see three intermediate schools each winning a school trip to Waitangi and the Bay of Islands worth $10,000.
Waitangi National Trust chief executive Greg McManus said it was fair to say the importance of the Treaty Grounds and the Treaty itself was somewhat lost on several generations of New Zealanders.
"I think I can speak for my generation, people who went to school in the 1960s, '70s and '80s, when I say that the Treaty was not a particular focus of our attention," he said.
"Those who studied history and social studies at school learnt far more about Elizabethan England and the Second World War than we ever did about New Zealand history, let alone the Treaty of Waitangi."