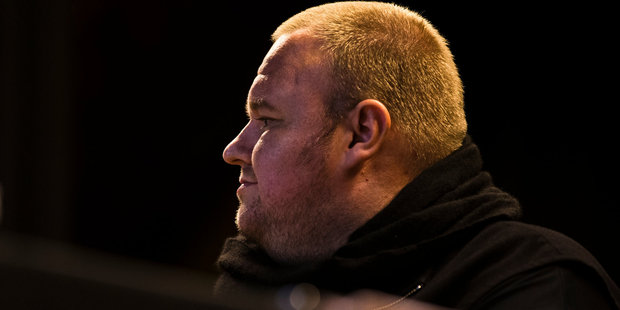 Warrants to raid Kim Dotcom's Auckland mansion that were later found illegal were "clumsy" but not so broad they were invalid, the Court of Appeal has been told.
The Crown is appealing against the High Court's ruling last year that the search warrants were too generic and did not adequately describe the offences they were related to.
In the High Court, Chief High Court Judge Justice Helen Winkelmann also ruled the removal from New Zealand of cloned hard drives seized from the Dotcom mansion was unlawful.
Opening the Crown case in the Court of Appeal in Wellington this morning, lawyer David Boldt agreed there were errors in the warrants.
"The Crown does not shrink from the fact that these warrants contained some errors."
However, they were errors of "clumsiness" rather than errors that made them a nullity.
"It simply is a case of clumsiness or sloppiness in translating the application into a warrant."
Mr Boldt said the warrants were not excessively broad and set out to do exactly what Justice Winkelmann said they ought to.
He said what the warrants had sought was adequately conveyed when read as a whole.
It was clear from the warrant applications that Dotcom's Mega business was a "front" that purported to act as a legitimate file storage and file sharing site, Mr Boldt said.
The warrants made it clear that the entire business was a copyright infringing entity designed to look like a legitimate entity, and therefore anything that contained evidence about the business would be relevant to the criminal inquiry.
Dotcom is being represented by lawyer Paul Davison QC, who successfully argued before the High Court that the warrants had been illegal.
The appeal before Justices Ellen France, Anthony Randerson and Douglas White is continuing today.
- APNZ