'Improved' assessment system leaves hundreds of in-need elderly without support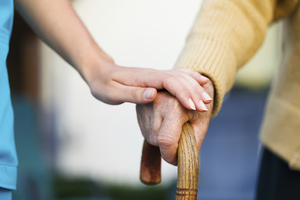 Elderly people needing home care in north and west Auckland are waiting up to a year to get help - ironically because a new, improved assessment system takes longer for each assessment.
The Waitemata District Health Board confirms that "hundreds" of elderly people who have been referred by their doctors for home help are still on a waiting list for assessments using the international Resident Assessment Instrument, known as interRAI.
The board has taken on four extra assessors and hopes to catch up with the backlog "over the coming months".
Age Concern Auckland, which straddles the Waitemata and Auckland health districts, said the new system was also causing delays in some other parts of the country but appeared to be worst in Waitemata.
Field worker Chris Frew said one West Auckland man who needed home care after a stroke was told he would have to wait four to six months for an assessment, but was given a list of home care agencies with a letter saying he could pay for care himself if he needed it in the meantime.
"It's shocking. It wouldn't happen to children," she said. "This has been going on for at least six months."
Age Concern North Shore executive officer Janferie Bryce-Chapman said some North Shore elderly were waiting up to a year.
"Personal cares such as showering and toileting are deemed medical and that is free to anyone who is deemed needing that, and that gets prioritised," she said.
"But if you need general help with housekeeping, shopping, etc, that gets a lower priority and that seems to be waiting."
Waitemata general manager for general medicine and health of older people Debbie Eastwood confirmed that the delay was due to the new interRAI assessments, which ask a set of standardised questions covering both physical health and capabilities and social supports, such as whether family members are available to provide various kinds of help.
"In the past we would have processed 50 clients per month per person, now we can only do 30 clients per month per person," she said.
She said 90 per cent of clients needing personal care were being assessed within six weeks, but there was a waiting list for those with less urgent needs.
"It's in the hundreds," she said. "I wouldn't think there is a waiting time up to a year, but those are the low-need clients."
Dr Debbie Holdsworth, director of funding for both the Waitemata and Auckland boards, said the four new assessors had been employed on a permanent basis.
"We are not blaming interRAI, it's an incredibly useful tool, but we do acknowledge that it has contributed to the waiting list," she said.
She said the computerised interRAI system required training, often starting with simple keyboard skills.
The Ministry of Health's website says most needs assessment services respond to referrals within one to three days and adds: "Lower priority needs may take up to six weeks to gain support."
Are you or someone in your family thinking about moving into a rest-home? The Herald has compiled this guide for you to consider before you make your choice.
The story so far
What our investigation has found:
*Older people are more likely to end up in residential care in NZ than in any other developed country.
*Care providers say they are funded only to provide "a minimum level of care", almost always without fulltime physiotherapists or occupational therapists.
*The only new care homes opened in the past decade have been in new retirement villages where care costs are effectively subsidised by profits on property investments.
*Providers say state funding is $500 million below the level required to justify building a new stand-alone care home.
*Providers are trying to close the gap partly by charging premiums for en suite bathrooms and other services.
Tomorrow: How to choose the best care
Tell us your story
Email: resthomes@nzherald.co.nz