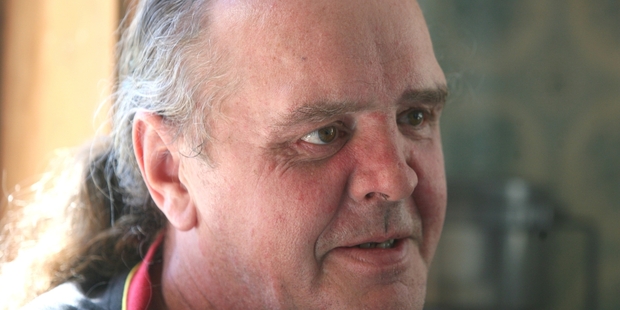 Volunteer firefighter Peter Fisher - almost beaten to death while helping a friend a year ago - wept tears of joy when asked to return to crash-rescue competition.
The 48-year-old, who had been a founder Martinborough crash-rescue team member in the 1990s, was seriously beaten in late October last year and underwent emergency surgery and weeks of intensive therapy to help him walk again.
He was later told he had died twice at the Broadway St scene of the bashing in Martinborough, during which his face had been caved in and several teeth knocked out.
Mr Fisher, who was last year working as a storeman in Wellington, had been helping out in a Martinborough restaurant kitchen the night he was beaten and was asked by a fellow worker to oust an unwelcome male visitor at her house, where there was a group of mostly teenage girls.
He was kept in an induced coma for the first three days after the beating and underwent facial reconstruction surgery led by New Zealander of the Year finalist Professor Swee Tan that left him with titanium plates under both eyes and his top lip.
Mr Fisher had been having intensive physiotherapy for up to three hours most days and was hoping to win back more movement and strength in his right arm and leg before returning to full duties as a volunteer firefighter.
Greytown Crash Rescue's Denis Fenwick said Mr Fisher was this year asked to join the Greytown Crash Rescue Challenge team during the lead-up to its bid at the 2013 Australasian Rescue Challenge in Canberra in June.
"We wanted to do something for him after what happened and crash rescue was his passion. He cried when we called," Mr Fenwick said.
"He'd helped bring the sport to Wairarapa, so we asked him to head the team. He couldn't drive, walk or talk very well but when we competed at Silverdale last weekend you'd think he was just a man with a sore ankle and a bit of a limp.
"We had a need, he had a need, and he's been simply outstanding. It's great to know we helped his recovery and along with everybody and everything else, we helped to give him his life back."
Mr Fisher said yesterday he had gratefully joined the team as a way to test himself and benchmark his recovery and believed his experience could help.
He had been a founder member of the first team formed in Wairarapa, he said, which won the Martinborough brigade accolades over many years.
"It was good therapy to get back in to it and those guys needed a hand. With a brain injury you have to do what you know, to see if you still remember, and they haven't kicked me out yet. So that's a good sign," he said.
"It's a pretty strong team and it's really good to be a part of it."
He said he had been assistant team-training leader and second medic in the Australasian challenge, in which Greytown placed eighth, and reserve at Silverdale at the weekend.
The next competitive outing for the team will be at the nationals in Feilding in March, at which the three top-placing teams will qualify to compete at the 2014 Australasian Rescue Challenge in Victoria in July.
Martinborough man Milton Haira, 25, is facing a charge of wounding with intent to cause grievous bodily harm in relation to the attack on Mr Fisher.
Haira is due to appear on December 10 in the Wellington District Court for a trial date to be set.
For more articles from this region, go to Wairarapa Times-Age