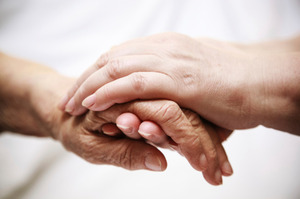 A rest home where a nurse was accused of threatening an elderly woman with being committed to a mental institution says it has made major changes and provides high-quality care.
Eversleigh hospital and rest home in Belmont on Auckland's North Shore was the subject of a series of complaints to authorities about short-staffing, insults from staff, food and hygiene.
In one, a nurse was said to have accused a resident - who had made a complaint - of being a liar.
"[The resident] stated that [the nurse] had threatened her with legal action and stated she would 'have her committed to a mental institution'," the complainant told the Waitemata District Health Board in a letter among documents obtained by the Herald under the Official Information Act.
The nurse had a document written which said the resident's complaint was a lie "and she then frightened [her] into signing it", said the complainant, whose name is blacked out and who got to know the resident - she has since died - well "when I visited my mother at Eversleigh twice daily".
The Health and Disability Commissioner's office wrote in May this year that the nurse, who had resigned from Eversleigh, denied threatening or bullying the resident, but there were concerns about her conduct and the hospital had referred her to the Nursing Council.
Janice van Mil, a senior nurse and the general manager of the Cressida group of five aged care facilities, said dealing with the two complaints to the commissioner was her first task after being hired last year. Her second was to set up a clinical governance board - whose members include a GP, a consumer representative, three registered nurses and one of the company's directors - to oversee all clinical matters, complaints and the benchmarking of the standards of care between the group's homes.
"I came on board as a result of those incidents [at Eversleigh] and have restructured and re-organised the management and put in clinical governance at the top end of the company."
The absence of senior clinical management was one of the Health Ministry's key concerns about Eversleigh, along with a lack of support and education of staff.
The ministry, after an unannounced inspection last year of Cressida's Lady Alice home said low staffing levels and a lack of clinical oversight had been found at four Cressida facilities. Lady Alice was 40 hours a week short of the caregiver hours required for its number of residents under the voluntary "safe aged-care" handbook.
But a building re-fit and Ms van Mil's staffing changes at Lady Alice - since re-named Heritage Remuera - have convinced the ministry to give its seal of approval in three-year certification, after an audit in August found the service had "worked to improve care" and had "sufficient and appropriate" staff.
"At all our facilities, registered nurse hours exceed what the contract states," Ms van Mil said.
When the Herald visited Eversleigh, eight rest home residents were out on trip to Mission Bay and facility manager Rosemarie Driver said other activities and entertainments included bringing in a guitarist, school and church choirs, quizzes, skittles and physiotherapy.
Maureen Johnston, 84, who has bowel cancer, came to Eversleigh as a hospital-level patient last November, but following treatment and with careful management she has put on weight and is now considered rest-home level because her dependency has decreased. She gets out, takes the bus to visit friends, and loves her home.
"I wouldn't be anywhere else. The staff are fantastic - the workload that they have - they are all caring and smiling. I feel I'm a bit like a queen bee."