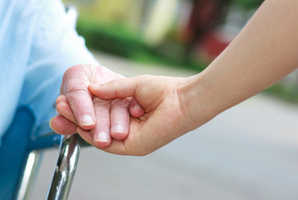 An official website providing rest-home audits has been revamped to help people find aged care facilities wherever they live in the country.
The new website, health.govt.nz, includes maps locating all 650 aged care homes from the far north to Southland, with links direct to the latest audit summaries.
The site also includes 88 full audits for facilities that have been audited since August 29, when Associate Health Minister Jo Goodhew announced a six-month trial to post full audit reports online.
About 250 full audits are expected to be posted before the six-month trial ends.
The full reports have been edited to remove anything that might identify individual residents, and Mrs Goodhew said in August that she did not want to keep putting resources into editing them unless people read them.
"These reports are usually 100 pages and require considerable redaction of information which might identify either individual staff members or residents," she said.
"As this comes at a cost of considerable time, I have agreed to a six-month trial to see how many people bother to read those 100-page reports, and then we'll make a decision on whether we commit the resources to redacting each one of them."
If people do read the reports and the new system continues beyond the six-month trial, it represents a significant step towards a system operated by Medicare in the United States which enables people to find nursing homes in any location and compare them on a star rating scale under several headings.
Another key component of the US rating system, known as the International Resident Assessment Instrument ("InterRAI"), is also being implemented in New Zealand rest homes and will be mandatory by 2015.
Mrs Goodhew said the InterRAI data would be used to look for "outliers" where particular rest homes had much higher rates of falls, pressure sores and other indicators of poor care, but she had no plans to develop US-style star ratings.
"We think if anyone wants to know how well a facility is rated, then they should look at our audits online," she said.
She said she would be happy to discuss a star rating system with clinicians who have suggested it, but they had not talked to her about it.