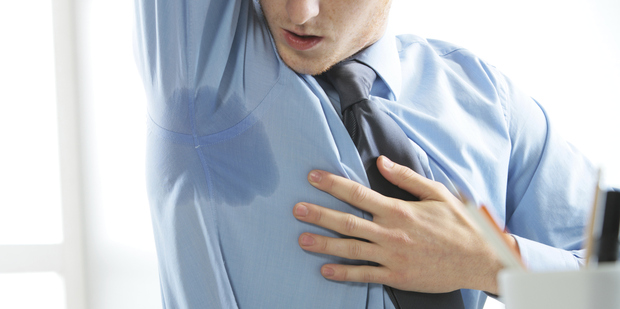 A deodorant advertisement has been pulled after its claim to protect against stress sweating in "five ways" was found to be misleading.
The Nivea Stress Protect deodorant featured competitors in a television quiz show looking stressed.
It claimed to protect against odorous stress sweating in five ways: antiperspirant; antibacterial; effective odour protection; lasts 48 hours; and cool fresh scent.
A complaint to the Advertising Standards Authority by competing company Unilever New Zealand said the product did not work in five discrete ways.
"It is misleading to claim 'odour protection' as an additional, separate way, odour protection is solely the result of the product's antiperspirant and antibacterial effects," it said.
Unilever markets the Rexona, Dove and Lynx brands.
Advertiser Beiersorf Australia Limited said the complainant had "a narrow interpretation of the word 'way'", and that consumers would understand the claim to mean that "Nivea Stress Protect has five characteristics".
The panel found the ad was likely to mislead customers, as the "odour protection" was an effect of antiperspirant and antibacterial qualities of the product, and not a discreet way to protect against sweat.
The complaint was upheld in part and the ad was ordered to be removed.
In another decision, a mop company has admitted its ads using a 'black light' device to reveal dirt left behind after mopping used the device wrong.
Ads for the Aqua Laser Steam Mop used the black light to show dirt left behind by regular mopping, and then after mopping with the Aqua Laser.
But complainant A Buckley pointed out that after the Aqua Laser mop was used, the black light was held upside down, rendering it useless.
Advertiser Brand Developers thanked the complainant, saying "without their keen perception this error may have continued indefinitely".
It said an incorrect segment was edited into the ad showing the black light upside down, but maintained the results shown were accurate.
"We can give absolute assurance to the Board and the complainant that the results of the test were exactly as stated."
The ad segment had been replaced showing the correct use of the black light. The complaint was settled.
In a third decision, an advertiser has apologised after showing a "canoodling couple" during children's television.
The animated ad for Tasti Museli Bars showed a canoodling couple peeping out from behind a sand dune after the woman's legs were shown waving in the air.
Complainant M Kauie said it was inappropriate to be shown during morning children's programmes.
The placement of the ad was found to be the broadcaster's error, and the advertiser said it was never intended to be played during shows aimed at children.
- APNZ