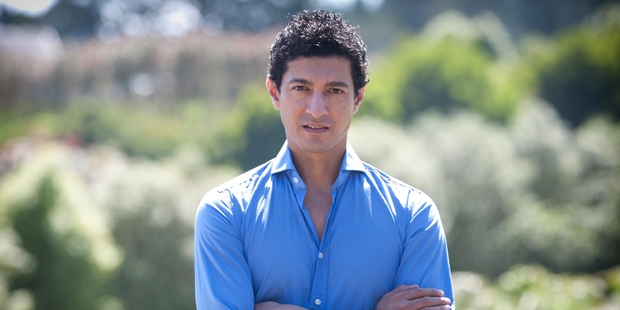 A soccer fan who was left with third-degree burns after a firework exploded on his seat is frustrated no one has been held accountable.
Ilyas Bharuchi suffered the burns to his left leg and buttock after a firecracker was lit and thrown into the crowd during the All Whites' game against Mexico at Westpac Stadium in Wellington last Wednesday.
"I felt something on my seat and it was warming up and all of a sudden it exploded. It went through my jeans and through the underwear and I was basically on fire."
Dr Bharuchi, an Australian-based child psychiatrist who travelled home to see the game, quickly pulled off his jeans as his two brothers tried to bat the firework away and smother the flame.
"It was a horrific mess. The burn's gone all the way and there's no skin left on a lot of the area," he said.
The 40-year-old immediately sought help for the burn, at the same time reporting the incident to police in the stadium.
He went by ambulance to the burns unit at Hutt Valley Hospital while his brothers tried to find the culprits. Some of the crowd pointed to a group of men in the back row but Dr Bharuchi said police told them the suspects could not be searched because it would breach their rights.
Wellington police said they were making inquiries into the incident.
Sergeant John Stapleford of Hamilton said that under the Bill of Rights, police needed grounds to search someone. "You can't just generally search bags unless you have reasonable cause to suspect that's where the items would be and you have to have grounds to do that.
"Just because people have pointed someone out, does that give you reasonable grounds?"
Westpac Stadium operations manager Mark Nunn said security staff were alerted to the incident and immediately reviewed CCTV footage but could not find evidence of the firecracker being thrown inside the stadium.
"We knew the vicinity but we couldn't identify the exact row or people who had done it and nobody gave the people up," he said.
Meanwhile, Dr Bharuchi is waiting for a plastic-surgery appointment in Auckland. The third-degree burns will likely require skin grafts and months of recovery.