Potentially harmful dust particles blown across Tasman subject of new study.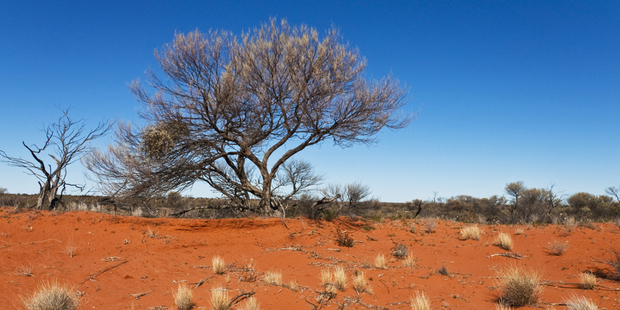 It's common knowledge that Australia gets too many of our best brains and skilled workers - but are we getting their wind-borne bugs?
A study is under way to determine just what kind of microbes are hitch-hiking their way across the Tasman on dust particles being blown to the South Island.
The joint project between AUT University and the University of Waikato will determine whether such Australian organisms pose any threat to our flora, fauna - or us.
"We are not at the stage yet where we've got any conclusions, but what we are trying to establish is what microbes are coming over the Tasman, are they still alive when they get here, and whether any of them are a potential health risk to humans," said study leader Professor Steve Pointing, director of AUT's Institute for Applied Ecology.
Professor Pointing described the effect as a "constant rain" of low-level dust.
Scientists have been able to track dust particles back to an Australian origin by analysing the isotopic signatures.
In 2009, enough dust was blown across that it was visible on South Island skifields.
"Essentially, Australia is a big dustbowl - it's a desert continent - and when the desert gets disturbed, all of these microbes that are bound in the dust on the ground loosen up and get taken up into wind plumes," Professor Pointing explained.
"After this, it actually crosses the Tasman, because all of the major trajectories of wind come out from Central Australia, cross over the Tasman, and blow down through the South Island."
There was concern that these particles could be carrying harmful bacteria or fungi with plant pathogens that could affect our native flora.
"A lot of people are thinking that this might be a route for pathogens, as well as benign hitch-hikers," Professor Pointing said.
Dust to dust
* Dust particles, carrying microbes, are blown from Australia to the South Island.
* In 2009, the dust was visible on skifields.
* The particles could be carrying harmful bacteria.