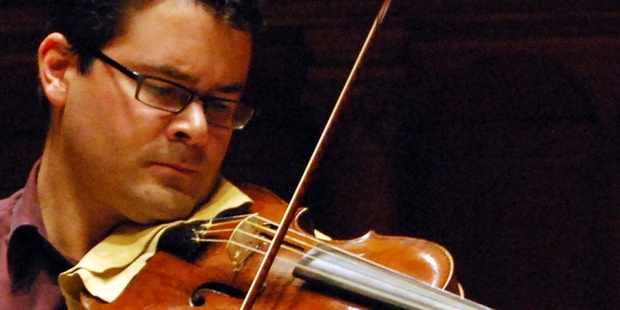 How would you describe your childhood?
I grew up in Mt Albert as the youngest of five kids, all of whom played a musical instrument. Dad encouraged us to play all kinds of music and it was Charlie Montgomery, an Irish fiddler in my father's band, who inspired me to ask for a violin for Christmas when I was 4 years old.
What does a typical day at work look like?
Probably much like any other day at the office until 3pm, at which point 120 Sistema Aotearoa kids pour through the door and I metamorphose into "Dr Joe", programme leader and tutor. It's my favourite part of the day and I always leave smiling at the end.
What was a low moment and how did you deal with it?
In 1998, the violin institute I was attending in Germany closed without warning. All my efforts up to that point had been focused on getting overseas to study, so to start all over again was painful and quite embarrassing.
On my way back to New Zealand I gave auditions in New York and London and made sure I met as many people involved in the decision-making process as possible, in the hope that I would stick in their memory. It must have worked as I was studying at the Royal Academy of Music in London within the year.
Who is a leader that you admire?
Professor John Wallace, CBE. John is one of the world's greatest classical trumpeters. As principal of the Royal Scottish Conservatoire he meets with world leaders and then plays his trumpet for commuters in the train station on his way home.
What do you dream of for New Zealand's future?
That all Kiwi kids become excellent New Zealand citizens, by growing up in a supportive family and community, having been taught by inspiring teachers in well resourced schools.
How would you like to be remembered?
As someone who helped others to help others love music.
Joe Harrop
Director of Sistema Aotearoa, a partnership between Auckland Philharmonia Orchestra and the Ministry for Culture and Heritage.
The Sistema Aotearoa end of year performance takes place tomorrow at the Vodafone Events Centre, Manukau. Entry is free. See apo.co.nz.