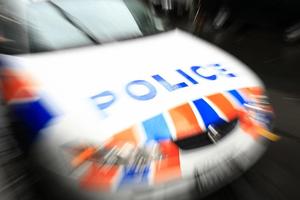 Three teenagers were allegedly held up at knife-point, assaulted and forced to drive around Wellington by a younger group of teens during a five-hour kidnapping ordeal overnight.
Police said the young men, aged 18 and 19, were sitting in a car in the Lower Hutt suburb of Wainuiomata when they were approached by three other teenagers about 8pm yesterday.
The offenders, aged 14, 15 and 17, then climbed into the vehicle.
One of them threatened the victims with a knife and made them drive around different parts of the Wellington region for the next four or five hours.
Detective Sergeant Christiaan Barnard said the offenders took the victims' wallets and mobile phones, which meant they could not call for help.
"Some friends of theirs became quite concerned for their welfare and contacted police, which resulted in the police launching an operation to try and locate them."
Police found the group, with the offenders still in the vehicle, in the Lower Hutt suburb of Waiwhetu about 1.30am today.
Officers arrested the younger group of teenagers, who were still being interviewed by police today.
All three would appear in the Hutt Valley Youth Court tomorrow, charged with kidnapping. Other charges were yet to be determined.
Mr Barnard said the victims suffered minor injuries and were left shaken by the ordeal.
"They were feeling a little bit sore because they were subjected to some assaults during the course of the night. They were certainly quite relieved for it to be over," he said.
"When weapons are involved there is always the possibility of a more serious outcome but thankfully, in this case, they have only sustained very minor injuries."
Mr Barnard said the offenders and victims were not known to each other, and the crime appeared to be opportunistic.
Police are seeking sightings of a blue 1993 Holden Astra, with six people inside, being driven around the Wellington region between 8pm yesterday and 1.30am today.
The group drove all over the Wellington region, including Porirua, Wellington City and Lower Hutt.
Anyone who saw the vehicle is asked to call Hutt Valley police on (04) 560 2600.
- APNZ