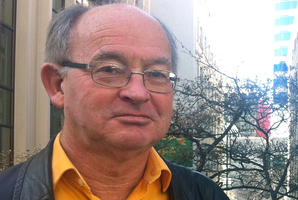 A company with ambitious plans to mine seabed phosphate off the New Zealand east coast says its project remains unaffected despite a highly critical attack on one of its stakeholders.
Florida-based Odyssey Marine Exploration holds a 6.89 per cent share in Chatham Rock Phosphate, a New Zealand listed company seeking a mining licence to collect mineral nodules from the Chatham Rise, a seafloor feature about 450km off the Canterbury coast. Odyssey, which has a background in treasure hunting from shipwrecks, has been the target of a searing report by Meson Capital Partners.
The San Francisco fund manager claimed that Odyssey was fast running out of cash, and that its business had led to disappointment and financial pain for shareholders. Its report, which caused Odyssey shares to slide, also cast doubt on undersea mining technology and mentioned hurdles the Chatham Rise project faced.
Odyssey accused Meson of a "market mugging", suggesting it was trying to drive the company's share price down so it could pick up stock at a bargain price.
Its shares have clawed back value since the November 1 Meson report, and chief financial officer Philip Devine says Odyssey expects to have US$30 million ($36.4 million) cash on hand by the end of the year.
On this side of the Pacific, Chatham Rock managing director Chris Castle says he has never had a problem with Odyssey.
In all his dealings with the company "when they say they're going to pay for things they do and when they promise deadlines will be achieved they are. They're good to deal with".
He said the Meson report would not impact on Chatham's prospects.
Mr Castle said his company was edging closer to a mining licence, and dismissed any prospect it could come under similar scrutiny to the oil explorer Anadarko, which has been the target of protests at its exploration site offshore Taranaki.
He said the seabed mining could not be compared with oil exploration. "It's not an overseas oil giant about to destroy New Zealand's clean green image by having a big accident ... this is clean, green fertiliser being mined by a local company ... we're in a different place."
He was confident Chatham Rock would get its licence.