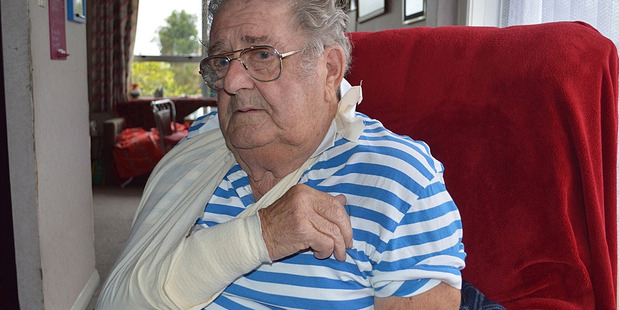 The owner of a bull mastiff dog that was busted out of death row at the Greymouth pound 10 days after it savagely attacked a pensioner says he has no idea who released his pet or where it is now.
Appearing for sentencing yesterday at Greymouth District Court, Ahuriri John Harris, 21, of Runanga, was ordered to pay more than $1200 in fines, reparation and pound fees after he admitted being the owner of a dog, Nui, that attacked Runanga pensioner Jimmy Hambley, 82, tearing the flesh on his right arm down to the bone.
Mr Hambley was delivering a letter to a friend when the dog, which had strayed down the driveway of the property, suddenly pounced on him.
Mr Hambley told the court the dog had locked on to his arm and tore at it for a long time while he yelled and struggled with it. He was bowled over in the struggle to get free and crawled to the safety of his truck.
His wounds were stitched in hospital later that day but took a long time to heal, requiring daily visits from a nurse for about two months.
Mr Hambley told Judge Alastair Garland that he was an animal lover but the incident had shattered his confidence in dogs.
Nui was seized by the Grey District Council animal control officer and had been in the pound 10 days when members of Harris's family visited.
One person distracted the pound keeper while others played with the dog in the yard. Out of sight of the keeper, a fourth person, a man, was observed by witnesses using bolt-cutters to cut a hole in the fence, pile Nui into a car and drive off. The dog has not been seen since.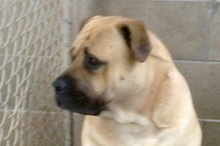 Harris told a sceptical Judge Garland that he had not freed the dog. "Well, apart from you, who would have had an interest in the animal?" the judge asked.
"Don't know," said Harris.
Judge Garland: "Where do you think the dog is at the moment?"
Harris: "That's what I'd really like to find out."
The judge ordered that the dog be euthanised if it is located.
Harris was fined $600, ordered to pay Mr Hambley $200 for pain and suffering and $477 pound fees. He will pay in weekly instalments of $25.
- Greymouth Star