Rise of 21% in number of adverse events reported put down to greater willingness to learn from mistakes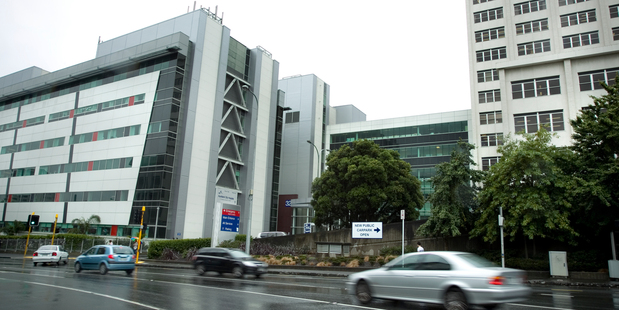 A woman who died in childbirth and the death of a teenage boy who was sent home with a serious infection are two of almost 500 adverse events reported in New Zealand hospitals.
The teenager went to Waikato Hospital's emergency department with a knee injury and it was thought he had suffered a strain, Waikato District Health Board chief medical officer Dr Tom Watson said.
Dr Watson said the boy had been playing basketball before being brought into the ED where he was reviewed, triaged and assessed as having strained a muscle. "(He was) told to come back if unwell."
When the teenager felt sick the next day he went back to the ED but by then septicaemia, a severe infection, had spread through his body.
"It is uncommon for it to be so rapidly progressive," Dr Watson said.
"We do get children and adults with infections in their joints but normally not so virulent. He was a fit and well young boy playing sport."
The boy died despite aggressive treatment for the "overwhelming infection" and hospital staff have since met his grieving family.
In the case of the expectant mother at Auckland City Hospital, Leah Gayo went into cardiac arrest, had a stroke and died during childbirth.
Her son was delivered by emergency caesarean and survived. Both cases have been referred to the coroner.
Eighty-two patients died in hospitals during the past 12 months, according to the figures released yesterday by the Health Quality and Safety Commission which showed 489 serious adverse events. The deaths were not necessarily as a result of the adverse events.
Commission chairman Professor Alan Merry reported that patients attended New Zealand hospitals nearly 3 million times each year and most received excellent care. By reporting when things went wrong, hospitals helped improve the quality and safety of care.
A cardiac procedure carried out on the wrong Waikato Hospital patient was among events reported. The incident involved two patients with the same surname in the cardiac ward.
Waikato District Health Board spokeswoman Mary Anne Gill said the wrong patient was taken to the cath lab where an angiogram was performed.
"It wasn't a surgical procedure. It was a diagnostic procedure."
Mrs Gill said the mistake was discovered by the charge nurse manager when the patient was returned to the ward. She said neither patient suffered any harm.
There were 77 more serious adverse events reported than last year, an increase of 21 per cent.
Professor Merry put the increase down to improved reporting and a greater willingness within the health and disability sector to learn from incidents.
It is the first of the serious adverse events (SAEs) reports to include events that happened at non-district health board providers since reporting began in 2007.
These include private surgical hospitals, rest homes, hospices, disability services, ambulance services, primary health organisations, the national screening unit and primary care providers.
Waikato DHB director of nursing and midwifery, Sue Hayward, said not all the events were preventable.
"But many involve errors which should not have happened and resulted in harm, extended stay for the patients and in some tragic cases, death."
• Read the report here.

Serious incidents
Year to June 30, 2013:
• 489 serious adverse events at NZ hospitals.
• 253 instances of serious harm from falls.
• 179 clinical management incidents.
• 24 medication incidents.
In context: 3 million hospital visits every year.
Some of the incidents:
• Cardiac procedure carried out on the wrong patient.
• Two baby deaths and three babies left with brain damage following
complications, including reduced oxygen during birth.
• Delay in diagnosis of 29-year-old with cervical cancer.
• Delays in treatment, including 21 for cancer.
• 49-year-old left with an arm injury after bowel surgery.
• Swabs and a needle left inside patients during surgery.
• Abduction of a baby from the neonatal unit.