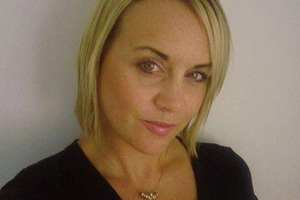 The man found guilty of kidnapping and murdering Hamilton woman Rae Portman maintains his innocence, his lawyer says.
A High Court jury today found Paraire 'Friday' Te Awa guilty of murder and kidnapping, and found Dean Michael Addison guilty of kidnapping and two drugs charges.
The men had pleaded not guilty to the charges.
Ms Portman went missing in June last year, and was found dumped in a pit and covered in rubbish bags on an Ardmore farm near Auckland three months later. The 33-year-old was four months pregnant when she died.
The court heard that Te Awa had bound and gagged Ms Portman and put her in the back of a car, before driving from Papakura to Hamilton where he strangled her with a motorcycle strop at an industrial site.
Addison had ordered the kidnapping of Ms Portman, who was involved in drug dealing, to teach her a lesson, the court had heard.
He was also convicted of supply of methamphetamine, and possession of precursor drugs for the purpose of manufacturing methamphetamine.
Today outside court Te Awa's defence lawyer, Peter Kay, said the verdict was "largely anticipated" but Te Awa was very disappointed.
"He still maintains his innocence, there's no question about that, and he resolves to carry on as long as it takes.
"He maintains he didn't do it, that's the bottom line, but at the same time he understands how the jury reached their decision."
He would not rule out an appeal, but said that decision would be up to Te Awa, who was "extremely upset" and crying after the verdict.
His family were also very upset, he said.
Members of the Te Awa family did not want to speak to media outside court.
Detective Inspector Mark Gutry said it was good to have a result in the matter, and the jury members had obviously thought about it carefully.
"We have spoken to Rae's family since we've had the verdict and Rae's mum is numb but really elated about what's happened here."
Ms Portman's former boyfriend Hayden Sharpe said outside court that justice had been done.
"The scum bag is off the street," he said.
The jury delivered its verdict in the High Court in Auckland at noon today after deliberating since 5pm on Tuesday, and after hearing three weeks' of evidence.
After the verdict, Justice Kit Toogood thanked them for giving careful thought to difficult material that would have caused distress and anxiety.
He also thanked the police, who he said had carried out their task with "meticulous professionalism, and the community can be grateful to them for that".
Justice Toogood acknowledged the friends and associates of Ms Portman who had spoken to police and given evidence in the trial, including Lee Rigby, who is serving a prison sentence for his part in the kidnapping.
"Mr Rigby and the others had to give evidence about matters which were very personal and private to them and which no doubt they would prefer had remained private."
They deserved acknowledgement for their courage in coming forward, he said.
The judge called for pre-sentence reports for Te Awa and Addison, and remanded them in custody for sentencing on February 5.
- APNZ