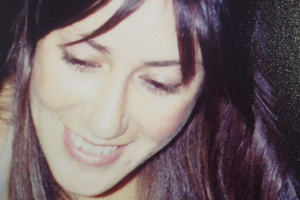 Important information regarding the disappearance of a Tauranga woman 27 years ago was ignored by police, a documentary maker claims.
Bryan Bruce, who made a 2011 programme about Luana Williams' mysterious disappearance, said information he provided to police has not been properly investigated.
His claims came after a $50,000 reward was offered by police yesterday for information which could solve the cold case.
Ms Williams, known by family as Laverne, was last seen on the evening of June 5, 1986, at her home in Munro St and was reported missing by her partner, Stephen Prole.
Mr Bruce today said he has told two police officers, as well as publicly talking about the information several times, but has only ever been contacted by journalists to follow up the claims.
He told Radio New Zealand this morning he had also helped Ms Williams' mother lodge a complaint with the Independent Police Conduct Authority as well as lodging one himself.
"I was told in December 2011 that I would be contacted by [police] for the first time to investigate the complaint and that has never happened," he said.
"And I have made several overtures to try and get the police to listen to additional information I had, because I tabled a very serious complaint" about two of the officers who were assigned to Luana's case.
"Now that's an allegation that isn't for a journalist to go and investigate, this is an allegation that has to be investigated by police."
While Mr Bruce said he believed police "are looking at it", he had not been told this directly by investigators.
"I believe that one of the officers is now dead and I believe they have now talked to the other one," he said.
"But I don't know that for a fact, I only know it because I heard it from somebody else or whatever, no-one's talked to me."
He also told RNZ he had seen police documents from three months after Ms Williams disappeared which stated the case should be treated as a homicide, but the public were not to be informed.
The documentary maker said he thought the idea of a reward was "a great thing" and urged anyone with information to come forward, but said: "The reality is we're only here because the police were forced to do this investigation because the complaint that I helped Mrs Williams write and the one that I wrote."
He said he was still willing to talk to police to help solve the mystery.
"They just have to give me a call, make an appointment, I've always said that," he said.
"I don't understand why they wouldn't turn over every rock to try and find out who killed Luana."
The posting of the $50,000 reward has heartened one of the cold case's first investigators.
John Bermingham was a detective sergeant at the time of the investigation, which extended to Australia and Canada but failed to find any trace of the 26-year-old.
Yesterday, Mr Bermingham said the mystery had never left his mind over the past three decades. "It never goes away ... I always think about it, but there's not so much I can do about it."
Mr Bermingham said he found out about the new reward only when it was offered yesterday.
"If they get something out of it, even if they recover the body, it would be a great step forward."
He was "very pleased" at the latest development and hoped the new leads police had discovered, which Mr Loper said were being "actively" pursued, would help get a result.
- APNZ