Posting of reward heartens an early investigator into the disappearance of Luana Williams back in 1986.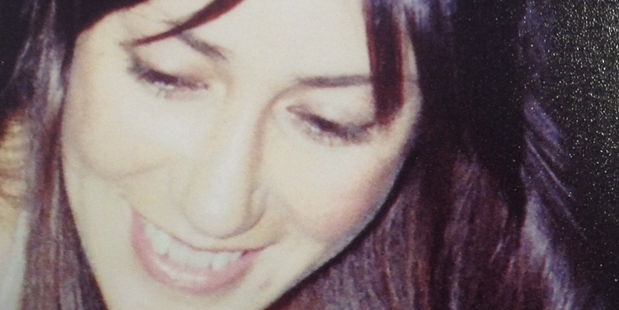 The posting of a $50,000 reward for information on the disappearance of Tauranga woman Luana Williams 27 years ago has heartened one of the cold case's first investigators.
Ms Williams, known by family as Laverne,was last seen on the evening of June 5, 1986, at her home in Munro St and was reported missing by her partner, Stephen Prole.
John Bermingham was a detective sergeant at the time of the investigation, which extended to Australia and Canada but failed to find any trace of the 26-year-old.
Yesterday, Mr Bermingham said the mystery had never left his mind over the past three decades.
"It never goes away ... I always think about it, but there's not so much I can do about it."
A fresh search for a body in 1994, with the posting of a $20,000 reward, had come to nothing, before police reviewed the file again 18 months ago.
Detective Inspector Mark Loper said the new reward was the result of that review and new information which he would not reveal.
Mr Bermingham said he found out about the new reward only when it was offered yesterday.
"If they get something out of it, even if they recover the body, it would be a great step forward."
He was "very pleased" at the latest development and hoped the new leads police had discovered, which Mr Loper said were being "actively" pursued, would help get a result.
Mr Loper said police had several persons of interest, but would not say if they included any of the people originally interviewed, or whether the new tip came from any of them.
He said the development was not triggered by a recent investigation by North and South magazine, which raised new allegations about the case.
"We know that over time, allegiances and associations change," Mr Loper said. "We know that there may be people ... who may have information, and they may be at this time willing to part with that information."
In reviewing the file, police had had to "peel it back" to the original inquiry, and had found there were "pieces missing out of it that we could not find".
"We've had to invent ways to try to find a way to fill those gaps, and I'm talking now about witnesses that we knew were around, but we had not been able to locate.
"What we are trying to do is move the file forward, and we are hoping this reward will prompt someone to come forward and give us this little nugget of gold that we require."
Police ideally wanted to know the location of Ms Williams' body, "so we could get Luana home to her family where she belongs".
Her sisters, Melanie and Jacqueline Williams, said events over the past 27 years had had a "crazy and stressful" effect on the family. "What is really sad is that our father passed without any resolution."
The sisters appealed to anyone with any knowledge of Ms Williams' fate to "dig deep and find the conscience to do the right thing".
The case
* Luana Deborah Laverne Williams, 26, was last seen on the evening of June 5, 1986, at her home at 12 Munro St, Tauranga.
* Reported missing the next afternoon by her boyfriend, Stephen Prole.
The reward
* The $50,000 reward will be paid for material information or evidence which establishes the location of Ms Williams and/or leads to the conviction of any person or persons responsible for her disappearance or death.
* Anyone with information relevant to Operation Williams is asked to contact the Tauranga police on (07) 577-4300. Information can also be provided anonymously to the Crimestoppers line on 0800-555-111.