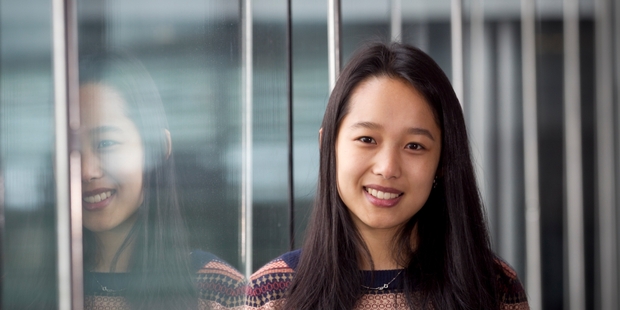 Alice Wang has always hoped to get a Rhodes Scholarship - but never really expected it to actually happen.
Now, four months after applying for the prestigious scholarship, the 22-year-old is juggling nerves and excitment after being named as one of this year's three New Zealanders selected for the highly sought-after honour.
The Auckland University student, who started the long application process in July, will take up her scholarship at Oxford University next September. She plans a $94,000 masters in public policy, then an MSc in economics for development.
"It's very exciting but at the same time it's quite nerve-racking actually, because the Rhodes is a huge deal."
Rhodes Scholarships are postgraduate awards designed to support outstanding, all-round university-level students and provide "transformative opportunities for exceptional individuals". They cover fees, accommodation and meals.
The two-year scholarship will allow Ms Wang to immerse herself in the world of public policy, an interest she developed during her "working-class" upbringing and schooling at Avondale College.
"I had a really great experience at Avondale and I wouldn't trade it, but certainly it makes you see a different side of the world you perhaps don't see when you get to university and you're surrounded by people who come from more privileged backgrounds."
She said this had shaped her social consciousness. "You realise to go to university and do well you're kind of the exception and not the rule."
Ms Wang is also a highly accomplished musician.
The two other recipients for 2014 were University of Otago politics student Benjamin Abraham and University of Canterbury mechanical engineering student Hamish Tomlinson.


Rhodes scholarship
• Created under the will of Cecil Rhodes in 1903, it is the oldest international graduate scholarship programme of its kind.
• Up to three scholarships are awarded to New Zealand university students every year.
• Notable Kiwi recipients include Chris Laidlaw and David Kirk.
• Anyone aged between 19 and 25 and expecting to complete a university degree can apply.