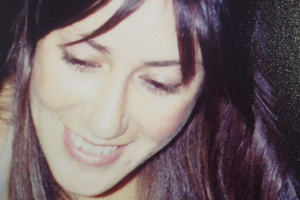 Police have offered a reward of up to $50,000 for information about the disappearance of Luana Deborah Laverne Williams from Tauranga 27 years ago.
Luana, known by family as Laverne, was last seen on the evening of 5 June, 1986 at her home address in Munro Street and was reported missing by her partner.
Detective Inspector Mark Loper said Ms Williams' disappearance was being treated as a homicide.
"Like all major unsolved investigations it has been subject to intermittent review. Today's announcement is the result of the most recent review along with new information that has come to light.
"I am not prepared to be specific about the new information as I will not do anything that will be detrimental to the ongoing investigation."
Mr Loper said the most recent case review began 18 months ago, which resulted in new information coming from members of the public.
"It is information that hasn't previously been brought to our attention and has taken the investigation in a different direction; beyond that I cannot comment."
Ms Williams, of European and Cook Island descent, was 26 when she went missing from her home in Gate Pa in early June 1986.
The shoes she had been wearing and her purse, containing $100, were still in the house.
In October that year, police used chainsaws to hack through dense bush in Tauranga looking for a body.
Police investigation head at the time, Detective Inspector Phil Seaman, said there was no evidence of foul play. When last seen she was in a "depressed state'' and suicide was a real possibility.
However her mother, Denise Williams, told media in 1988 that Luana had been "happy-go-lucky'' before she disappeared.
"She came round the Sunday before and she was as happy-go-lucky as ever'', the Sunday Star reported.
Mrs Williams said her daughter's life was centred around her house and her boyfriend, Stephen Prole. "She really loved him. Why hasn't she contacted someone - the family or friends?''
Police extended the search to Australia and Canada, where Luana was known to have friends and relatives, but drew a blank.
In 1994, the search for a body resumed, with police using ground-penetrating radar equipment. Several sites in Tauranga were investigated and parts of a Pyes Pa section dug up without result.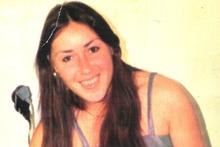 A $20,000 reward was offered for information at that time, with Detective Sergeant Warren Gerbich saying they still hoped to resolve the case.
Police have now met with Ms Williams' family to update them on the latest developments, Mr Loper said.
"It is important to us that we do everything we can to bring answers to Luana's family; time doesn't diminish our resolve; it just serves to heighten it.
"Historical cases are not without their challenges. However police processes and technology have advanced and over time the relationships and allegiances of people who have information or were involved in a crime can change, and we can take advantage of those changes.
"You only have to look at the conviction earlier this year for the 1979 murder of Rodney Tahu in Turangi to see that the passage of time isn't necessarily an obstacle."
The reward will be paid for material information or evidence which establishes the location of Luana Williams and/or leads to the conviction of any person or persons responsible for her disappearance or death.
Anyone with information relevant to Operation Williams is asked to contact Tauranga Police on 07 577 4300. Information can also be provided anonymously to the organisation Crimestoppers on 0800 555111.
'Find the conscience to do the right thing'
In a statement, Ms Williams' sisters Melanie and Jacqueline Williams said it was great that police were showing they were dedicated to solving Luana's disappearance.
"Events over the last 27 years have had a crazy and stressful effect on the family and have greatly attributed to ill health. What is really sad is that our father passed without any resolution.
"The hardest thing has been seeing a hand reaching out to clench the heart, soul and guts from our parents.
"A lot has been said over the years and a lot has been reported in the media, not all of it accurate. Anything said in the past, is in the past and we want to move forward" the statement said.
"Knowing it was never a closed case has helped and we've always lived in hope that someone would bring us some answers."
The sisters said anyone who had information would have come forward by now if they had a conscience.
"It may be those people now have children of their own. They should ask themselves whether they could put their children in our shoes, to go through what we have been through, and with that thought in mind we hope that they dig deep and find the conscience to do the right thing."
Ms Williams' disappearance featured on television's Sensing Murder in 2006, in which psychics identified a site at McLaren Falls as being her burial site. Police said at the time they would not dig up the site without evidence.
In 2011 an episode of The Investigator by documentary maker Bryan Bruce featured the case.
Mr Bruce discovered key police files relating to Ms Williams had been destroyed.
She had been convicted for selling cannabis in 1983, but Mr Bruce found those files had been destroyed sometime around 1988 or 1989.
- APNZ