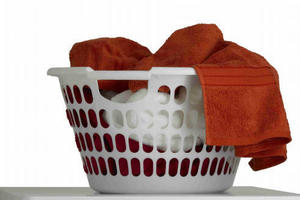 A laundry worker who claims she was sexually harassed by her Santa-suited boss at a Christmas function has failed to prove she was forced out of her job after being harassed a number of times.
The Employment Relations Authority (ERA) has found Angela Roskam was not constructively dismissed from the Alsco laundry in Dunedin in January this year.
It found three alleged incidents of sexual harassment were undermined by the evidence, and another incident could not be safely assumed to have occurred.
A fifth incident, involving her boss wearing a "graphic and prominent phallic symbol" attached to a Santa Claus suit, did take place at a work Christmas function.
However, the ERA said no one took offence at the time, and the incident did not constitute sexual harassment that warranted resignation.
The ERA heard the laundry's production manager, Tony Fallows, attached a bottle opener to his Santa costume at the urging of a group of female staff members.
He tried to resist but buckled after the fifth or sixth approach.
Ms Roskam said she found it humorous at the time, as did most of those around her. It was only later that she complained about the incident.
Two other alleged incidents involved improper comments, including a conversation that Ms Roskam laughed off, even though she did not find it funny.
She said Mr Fallows had a reputation as a bit of a joker and women usually responded with laughter. But on this occasion, Ms Roskam said the conversation made her feel embarrassed and awkward.
Her allegations also went beyond inappropriate banter, with Ms Roskam claiming she was twice physically assaulted.
On one occasion, Mr Fallows allegedly came up behind her while she was loading sheets onto a conveyer.
She said he grabbed her and began thrusting his pelvis repeatedly into her bottom, which made her feel "absolutely sick and violated".
She said he only stopped when a co-worker saw what was happening - a claim the co-worker refuted before the ERA.
The second incident allegedly happened when Ms Roskam was talking to her supervisor from the doorway to the supervisor's office.
She said Mr Fallows came up behind her and began rubbing his pelvis inappropriately against her.
Ms Roskam went to police in December 2011 but was told to raise the allegations with the company.
She complained to Alsco's head office, which arranged for counselling and engaged an independent investigator to look into the allegations.
Ms Roskam attended neither counselling nor an investigation meeting, saying she had received legal advice not to. She resigned in January and raised a personal grievance.
Ms Roskam also laid a formal complaint with police, whose investigation concluded the allegations lacked foundation.
Instead, police charged Ms Roskam with making a false complaint, but the charge was withdrawn at a formal hearing.
The ERA heard Ms Roskam's decision to leave the company may have been over a dispute with leave, which ultimately led to her partner being trespassed from the laundry.
She told a colleague the dispute was why she was leaving, and did not bring up the sexual harassment claims.
ERA member Michael Loftus found Ms Roskam was not constructively dismissed, and several allegations of sexual harassment were undermined by the evidence.
The Santa suit incident did take place, but did not constitute sexual harassment.
However, Mr Loftus cautioned the company over its response to the incident.
"Those who gave evidence portrayed it as nothing more than inoffensive skylarking. That is a dangerous approach," he said.
"What constitutes sexual harassment is normally seen through the eyes of the complainant, hence the onus on an employer to address a complaint when it arises.
"Having seen photos of this it is easy to conclude someone could have been offended. To continue to condone such behaviour is, in my view, risky and may have adverse future consequences."
Costs were reserved.
- APNZ