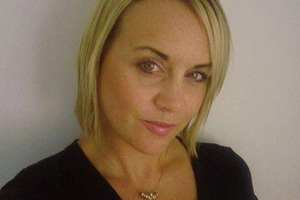 A jury has retired to consider its verdict in trial of two men in relation to the kidnapping and murder of Rae Portman.
Justice Kit Toogood this afternoon summed up the case in the High Court at Auckland.
Paraire Te Awa, known as 'Friday', and Dean Michael Addison have both pleaded not guilty to charges in relation to Ms Portman's death.
Te Awa has been charged with the murder and kidnap of Ms Portman, and Addison faces a charge of kidnapping. Addison also faces two drugs offences.
The jury began deliberating just before 5pm and were not expected to return a verdict tonight. They were advised to use the time to plan their deliberations, and resume at 9am tomorrow.
Justice Toogood said it was understandable that some of the evidence would have been disturbing to the jury, but asked them to put aside any feelings of sympathy.
Ms Portman's death, if the evidence of witness Lee Rigby was accepted, had been a "cold-blooded execution", he said.
"You would naturally feel sympathy for her and her family in that respect."
The jury was told to put any such feelings aside, as well as any feelings of disapproval of her accepted involvement in illicit drugs.
Justice Toogood said there was dispute that Ms Portman had been bound and gagged, and had died of mechanical asphyxiation.
The crown's case was that Addison had "asked his muscle man, Friday Te Awa, to take Rae Portman away and teach her a lesson, and the crown accepts there is no evidence that Mr Addison intended any more than that".
"Mr Te Awa, for some reason decided that simply scaring Rae Portman wasn't sufficient and made a decision to murder her on his own".
The jury had heard evidence from witness Lee Rigby, who is already serving a prison sentence for his part in the kidnapping, that Te Awa had strangled Ms Portman with a motorcycle strop.
Justice Toogood said there was also expert evidence that Ms Portman may not have been strangled, and could also have died from the effect of being bound, gagged and confined in the car.
"It would have been more and more and more difficult as she struggled for breath over a long period of time to stay alive," he said.
"That raises the possibility that you may reject Mr Rigby's account of what happened in the industrial site in the back of the car when the garrotte was used... but you might still think it was the tying up and gagging and putting in the back of the car that killed her."
In that instance, the jury needed to consider whether Mr Te Awa had "murderous intent".
This could include intentionally causing serous harm, knowing that there was a risk of causing death, and was reckless whether death ensued or not.
If there was no such intent, they should return a verdict of manslaughter.
The jury also needed to assess the credibility of the witnesses, including Mr Rigby, some of whom had been described by defence counsel as being "convicted criminals, drug users and liars".
The credibility of their testimony was a matter for the jury to decide, he said.
Justice Toogood said Addison did not have to physically take part in the kidnapping to be guilty. He "could also be a party if they arranged for someone else to detain her, and they know the essential facts of the offence."
Ms Portman, 33, was four months pregnant when she went missing in June last year. Her body was found dumped in a pit and covered in rubbish bags on an Ardmore farm three months later.
The trial has lasted more than three weeks.
- APNZ