PM leaves human rights issues behind to focus on building a better business relationship with Thailand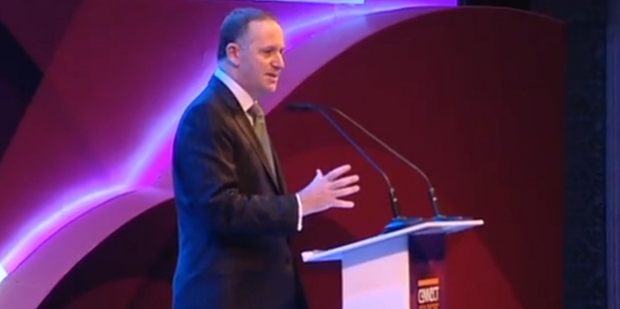 After three days of scrutiny of his reaction to Sri Lanka's human rights record, Prime Minister John Key was back in more comfortable territory, pushing New Zealand's meat and green-lipped mussels on a trade trip in Bangkok.
Mr Key said the trip was part of New Zealand's goal of tapping into Asean markets more so it was not overly dependent on the Chinese market.
Thailand and New Zealand are part of the Asean-Australia-NZ free trade agreement and New Zealand also has an economic partnership with Thailand - a step short of a bilateral free trade agreement.
One of Mr Key's goals was to try to encourage Thailand's Prime Minister, Yingluck Shinawatra, to speed up the removal of the remaining tariffs that applied to New Zealand goods under the economic partnership.
He was to take that up with her at their formal meeting today.
"There are opportunities for us to talk to the Thai Government about making the deal go a bit faster, expanding those opportunities."
However, Mrs Yingluck has more pressing concerns on her mind as a looming decision by the Thai Constitutional Court tomorrow carries the risk of bringing down the Government.
Mr Key said there had been a volatile political situation in Thailand for some time and he did not expect it to have any effect on New Zealand.
"I don't think it's of major concern. We have a good relationship with the Prime Minister. From New Zealand's point of view whoever the Government is, we are going to want to have a long-term relationship with Thailand."
Thailand was New Zealand's 10th-largest market, and trade was growing quickly in some areas such as green-lipped mussels.
Mr Key was also due to meet Thai Airlines bosses last night - and he cited that carrier as an example of the same "mixed ownership model" as Air New Zealand.
He said there was a burgeoning middle class in Asia, and New Zealand had to make the most of that. Some New Zealand companies, such as Fisher and Paykel, already had a strong presence in Thailand.
The trade delegation with Mr Key includes several meat and seafood companies such as Greenlea and Anzco as well as firms involved in geothermal energy, information and communications technology, aviation and agribusiness.

Thailand
• Never under colonial rule.
• New Zealand's 10th-largest trading partner.
• NZ exports $600-$700 million a year to Thailand and imports $1.5 billion.
• About half of NZ's exports are dairy products, but meat and seafood are growing.
• NZ's largest source of foreign students in Southeast Asia.
• Immigrant numbers are small: 860 in the past year, less than 1 per cent of immigrants.
• 19,300 visitors from Thailand in past year, 115,000 NZers visited Thailand.