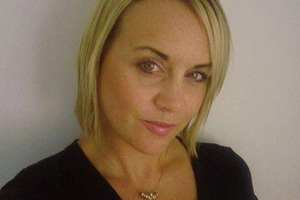 The man accused of killing Rae Portman claims the defendant had no reason to kill her, according to his lawyer.
Closing arguments are being heard at the High Court in Auckland where Paraire Te Awa is on trial for her murder and kidnap.
Dean Addison is also on trial charged with her kidnapping.
Te Awa's lawyer Peter Kaye said contrary to what had been alleged, there was not enough evidence to show that his client was recruited for the job or that he was motivated by money or loyalty.
Therefore, he said there was no rhyme or reason for Te Awa to kill Ms Portman.
The defence also called into question testimony given by Ms Portman's kidnapper.
Mr Kaye said while it was clear the victim died of lack of oxygen, there was nothing to suggest she was manually strangled.
He said there was a discrepancy between convicted kidnapper Lee Rigby's version of events and the medical evidence.
Mr Kaye suggested this brought into question Mr Rigby's credibility and thus "infected'' the rest of his evidence blaming Te Awa for the murder.
Rigby is already serving time in prison for his role in the kidnap.
The underbelly of the drug world has been suggested as the background to the murder of Ms Portman.
The defence said Addison was clearly dealing in drugs and another organisation was moving in on his turf.
But Mr Kaye said Te Awa was not part of either organisation, and there was no evidence he was dealing in drugs.
He said it was rubbish to suggest that Te Awa was either recruited by Addison to do the hit, or went out on his own and killed Portman.