As one of life's builders, Nigel Latta enjoys meeting inspirational people _ and watching zombie films.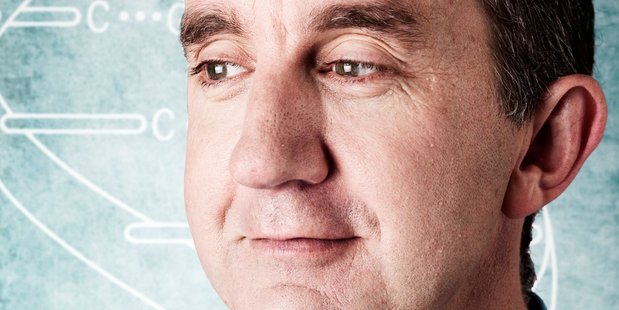 Tell us about your childhood?
I was very lucky to have what I now know was an incredibly privileged childhood. We didn't have a lot of money but I had a mum and dad who loved me, and who were always there for us, and that counts for almost everything.
What was your first job?
I worked in a geriatric hospital as a nurse aide after high school. The job could be unpleasant but I got to have conversations with people who had lived extraordinary lives. One man had fought in Gallipoli and could remember the stench of decaying bodies in the sun. Another old man used to tell me at length why he hated God, and why the world was a mess.
What is a typical day at work?
A lot like most other jobs, as the bulk of my days are spent sitting at a keyboard typing. The cool thing is, though, thanks to the craziness of television, I have days where I might be doing anything from flying up a mountain in a helicopter, to abseiling into caves or hooning down a gravel road with a professional rally driver.
Those are good days.
What is the biggest risk you've ever taken?
As a psychologist, I've walked into scary situations armed with nothing but an overly confident belief that if people can see you really want to help them then they won't kick the crap out of you. I'm a bit of a risk-taker by nature. But they're always calculated risks.
What was the best piece of career advice you ever received?
Stop Googling yourself.
What do you think will be a significant business or societal issue in the next decade?
Inequality is, I think, the single biggest social and economic issue we are facing. I think we're only just beginning to comprehend how great this problem is.
What annoys you?
Petty, beige and humourless people. There are too many of them in the world and we listen to them far more than we should. There are only three basic types of people in the world: spectators, who are happy for everyone else to make the decisions; cynics, who always want to find fault and blame; and builders. I'm a builder. I don't look for the problems, or why things won't work, I look for the things that can work.
What is your favourite way to relax?
Watching The Walking Dead with my boys on a Friday night. Takeaways and the zombie apocalypse ... what more could a person need?
If you were marooned on a desert island, which four people would you want to join you?
Just Bear Grylls. I wouldn't need the other three people if Bear was on the team!
Tell us something about yourself that might surprise people?
I like making television, because the process is hugely interesting, and I get to do some amazing things, but I don't like being on television.
Who is a New Zealand leader that you think has the 'Blake Factor'?
I had the good fortune of meeting a man named Henare O'Keefe last year. He's an extraordinary individual doing incredible things in his local community of Hastings and he has a way of inspiring people that is very rare. If we had a few more Henares the world would be a much better place.
What do you enjoy about being part of the Sir Peter Blake Trust Dream Team?
When I spoke to Hillary College in Otara, I met some amazing young people who already have their own ideas of how the world can be better. These were teenagers who had already given a great deal of their own time serving their school community, and had a clear vision of how they would continue to serve their wider community in the coming years. Those kinds of mornings always give me hope.
If you could give your 15-year-old self some advice, what would it be?
Don't worry so much about what people think. Some people will like you, and some people won't. Just be you, because that's the only option you've got.
Nigel Latta
Nigel Latta, ONZM, is a clinical psychologist, author, presenter and member of the Sir Peter Blake Trust Dream Team.
During his career, Nigel has worked with a number of agencies, including drug and alcohol rehabilitation, Child Youth and Family and Probation Services, as well as extensively in private practice. He has written a novel and seven non-fiction books, which have been published in 19 countries and 10 languages. Nigel presented the critically acclaimed television series Beyond the Darklands, which was based on his work as a forensic psychologist, as well as the Politically Incorrect Guide to ... series.
In 2012 he was made an Officer of the New Zealand Order of Merit (ONZM) for services to psychology.