More than 60,000 sets in upper North Island have to be switched over before December 1.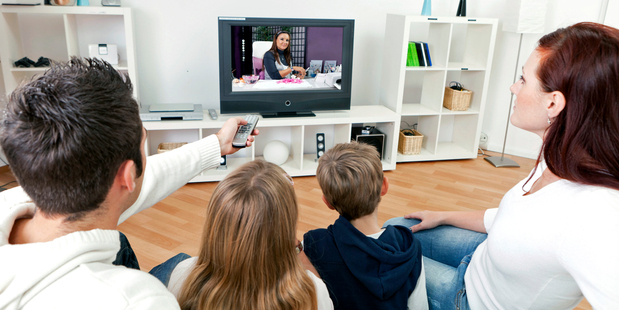 Customers are flocking to appliance stores in the upper North Island as they prepare for television to go digital on December 1.
More than 60,000 television sets in Auckland, Northland, Waikato and Bay of Plenty have yet to be switched to the digital television frequency
The region is the last in the country to make the switch.
Stores and Sky Television have reported big boosts in business as the switchover has spread throughout the country. West Coast and Hawkes Bay were first to change in September last year, followed by the rest of the South Island in April and the lower North Island and East Cape in September.
Although people do not need to purchase new televisions before the changeover, all televisions must connect to an ultra high frequency (UHF) aerial or a satellite dish.
Analogue TVs will need Freeview, Sky or Igloo set-top boxes.
Harvey Norman audio visual category manager Dan Robinson said the chain had sold hundreds of thousands of set-top boxes, UHF aerials and even new television sets as people prepare for the new system.
"We are selling hundreds of thousands of set-top boxes and new TVs," he said. "It's really like an eight to 10 week boom for the region before the change."
He said upper North Island stores began booming at the end of last month.
"We are really starting to see a rise in store sales and we are expecting up until 10 days after December 1 to get a huge number of people coming in."
A spokeswoman for Sky Television, which is also the majority shareholder of Igloo, said there had been a surge of new customers in each region as the change occurred.
"We've been busier with the (digital switch-over) looming, helping new customers and existing Sky customers prepare," she said.
"They are either wanting a new subscription or are looking to get a second or third television ready for (the switch over)."
Going Digital national manager Greg Harford said one of the main misconceptions about the digital switchover was that people needed to buy new TVs.
"The big thing we are trying to say is you don't need a new TV, any TV can work. A man in Hokitika had his 1958 set tuned, so we are pretty confident any set can work."

Going digital
• Northland, Auckland, Waikato and Bay of Plenty are switching to digital television frequency on December 1.
• You do not need to buy a new TV.
• All TVs need a UHF aerial or a satellite dish.
• Analogue TVs need Sky, Igloo or Freeview set-top boxes.
• Visit goingdigital.co.nz or visit information booths at Sylvia Park, Westfield Manukau, Westfield WestCity and Westfield Albany until November 30 for more information.