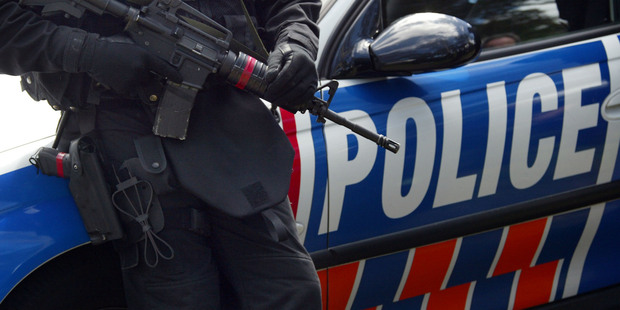 A dispute between neighbours sparked reports of an armed confrontation and a Thames suburb being cordoned off yesterday, police said.
Waikato police on-call manager, Acting Detective Inspector Ross McKay, said alcohol might have been a factor in the incident that saw Abingdon Pl cordoned off after reports of shots being fired by a man armed with a handgun at a passing car.
"Two women are currently being spoken to by investigators after it appears they were involved in a physical altercation in the middle of the street about 2.40pm.
"It looks like a male associate of one of the pair has intervened to try and break the altercation up and things have deteriorated to the point where several calls were made the 111 call centre, including those referring to a gun being discharged."
Given the serious nature of the reported events, police responded with armed officers, a dog handler and the police eagle helicopter, Mr McKay said.
"No firearm was located at scene nor was there any damage found to the vehicle allegedly fired upon."
There had also not been any witnesses spoken to who said they saw first-hand any gun being fired.
"Given the number of police resources tied up in this response and also the inconvenience caused to the general public through the cordons being established, it is of concern how those involved allowed the situation to deteriorate."
A decision on what, if any, charges would be laid was yet to be made, Mr McKay said.
- APNZ