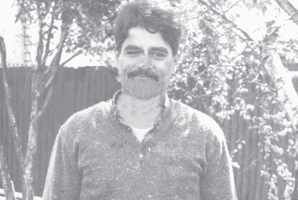 Notorious child-killer Peter Holdem has had his jail term extended by three years, to at least 29 years behind bars, to make him one of New Zealand's longest serving convicts.
Holdem, who was sentenced to life in prison for throttling and drowning 6-year-old Christchurch schoolgirl Louisa Damodran in the Waimakariri River in 1986, was due to be considered for parole in June next year.
But the Parole Board has spared Louisa's mother, Aynsley Harwood, the anguish of having to appear then for yet another hearing - by postponing its next consideration of his release until June, 2016.
In a decision issued yesterday, the board said a psychologist's assessment of Holdem in February found that extensive treatment of the 57-year-old convict had been unsuccessful "despite its intensity".
"Mr Holdem's high risk of re-offending and limited ability to benefit from treatment mean that his reintegration into the community is not a realistic option in the foreseeable future," it quoted the psychologist as saying.
That was despite 34 one-on-one treatment sessions with the psychologist.
The Parole Board noted that among more than 66 previous convictions against Holdem were two for the attempted rape and attempted sexual violation of a 10-year-old girl in a Christchurch park.
Holdem was on parole after serving time for those offences when he kidnapped Louisa on her way home from school, before driving her to the Waimakariri River and murdering her.
Her body was found downstream three weeks later.
Although Holdem first became eligible for parole in 1996, he has been turned down each time his case came up for consideration.
Ms Harwood, who has made a submission at each parole hearing, told TVNZ she was "really really glad" he was being kept in jail and wondered if he realised how far he had to go in his journey to recovery to become "a normal person".
Last year she said vivid nightmares ... became worse with the approach of each parole hearing which would bring her face to face with him.
In submissions to the hearing, Holdem's legal representative said the convict felt he was being punished for his past rather than the offence for which he was imprisoned.
He said Holdem believed he no longer posed a risk to society and, after more than 26 years behind bars, it would be "insane" for him to want to return to prison.