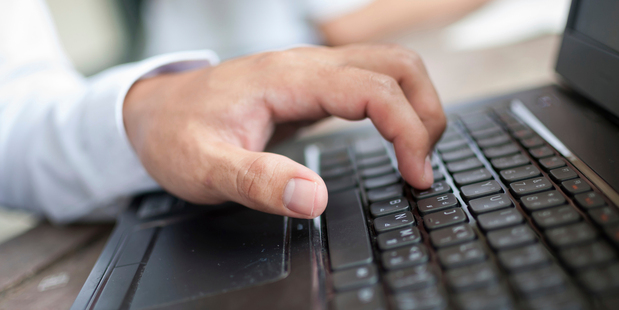 New Zealand police helped investigators tracking down a global child porn ring, which led to the arrest of 348 people and the rescue of 386 children.
Police in Toronto, Canada, launched the investigation after discovering a website operating out of the city, which was distributing child abuse videos around the world.
Sex crimes units in New Zealand and Australia were among those contacted to help with the global inquiry.
New Zealand police confirmed they were asked to help with the international operation.
"The OCEANZ (Online Child Exploitation Across New Zealand) unit has been liaising with Australian authorities regarding Project Spade which was led by Canadian Police,'' Detective Senior Sergeant John Michael said.
"However it has not resulted in any charges being laid against any individuals in New Zealand.''
Operation Spade rescued 386 children in Canada, Spain and the United States, while 348 people have been charged around the world in countries including Australia, Spain, Mexico, South Africa, Hong Kong, Norway, Ireland, Greece, Gibraltar and Sweden.
Police said 108 people were arrested in Canada and 76 in the US. Queensland police have issued a statement saying 33 were charged in the Australian state.
School teachers, doctors, religious leaders, police officers, foster parents and voluntary workers were among those arrested.
The three-year operation was sparked after officers in the Toronto sex crimes unit uncovered a website advertising "naturist" films.
Investigators eventually seized hundreds of movies and computers, compiling 45 terabytes of data - the equivalent of 15,000 DVDs - over a four day search of the website's business address in Toronto.
"This is the equivalent of a stack of paper as tall as 1500 CN Towers," said Joanna Beaven-Desjardins, head of the sex crimes unity.
They also found hundreds of thousands of images and videos "detailing horrific sexual acts against very young children" at the home of the company's owner-operator.
The film company is believed to have had revenues in excess of $C4 million ($4.6 million) during its years of operation.
A Canadian man has been charged with numerous offences related to child pornography and instructing a criminal organisation.
"The films featured young naked males from the Ukraine, Romania and Germany and were produced for one single purpose," said Detective Superintendent Cameron Harsley from the Queensland child safety and sexual crimes group.
"These were not 'artistic' or 'naturist' as the website claimed. There was little doubt these children were recruited for the sole purpose of producing child exploitation material to be sold across the world to those willing to pay."
In the sunshine state officers searched addresses from Surfers Paradise to Atherton, including the homes of teachers, an accountant, a nurse and a carer.
- APNZ