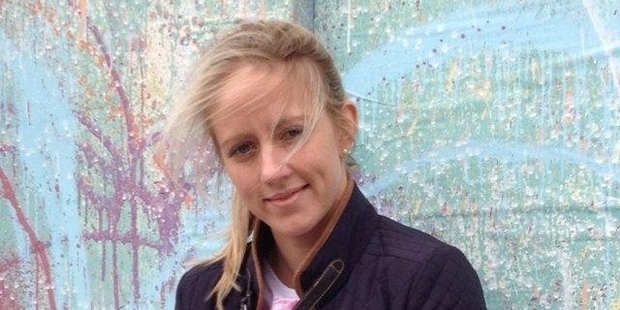 Lucy Mosley was just two months shy of her wedding and carving out a stellar career as head of marketing for Twitter UK when she was struck down by a rare and aggressive cancer.
The 29-year-old former Christchurch woman died in London at the weekend, surrounded by her family and fiance Jack Cundy.
Miss Mosley's death is understood to have come just five weeks after her diagnosis with internal melanoma.
Yesterday, colleagues described her as a "shining light" who will be deeply missed.
Richard Jones, her former boss at MoreFM Taupo where she worked as a breakfast announcer, called Miss Mosley a "shooting star" who was destined for big things.
"She was a young talented energetic woman who had the world in front of her. She was bubbly, enthusiastic, and very good at her job. She was a quick learner and everyone liked her."
He said news of the melanoma two weeks ago and her death on Saturday was "a real shock".
Miss Mosley attended the NZ Broadcasting School at CPIT in Christchurch, where she did a Bachelor of Broadcasting Communications specialising in radio broadcasting
She landed a job at MoreFM in Taupo in 2003, for which she was a New Zealand Radio Award Finalist for Best New Broadcaster, before moving into marketing.
In 2011, while working as the group head of marketing for WGSN - a fashion trend forecaster - she organised a "We love Chch" fundraising page through the British Red Cross, raising more than 8500 ($16,500) for earthquake devastated Christchurch.
Last June she became head of sales marketing at Twitter UK, where staff have struggled to come to terms with her death. Managing director Bruce Daisley tweeted that it was "just too much".
Miss Mosley described herself on her Twitter page as a "Kiwi farm girl who has fallen in love with London".
The company has now set up a fundraiser in honour of Miss Mosley's wish that anyone who wanted to should donate on her behalf to Cancer Research UK.
Twitter said it would match the donations which yesterday amounted to more than 14,300.
Miss Mosley died at Trinity Hospice in London, surrounded by parents Bill and Jenny Mosley, sisters Felicity and Sarah, and Mr Cundy, her fiance. A service for Miss Mosley will be held on November 23 at the Transitional Cathedral in Hereford St, Christchurch at 2pm.
Lucy's disease
What is internal melanoma?
Internal melanoma starts in the internal organs, or can spread there without the person ever finding a skin lesion.
What is the prognosis for someone diagnosed with internal melanoma?
Because the cancer has begun in or spread to the internal organs, the prognosis is terminal, with most patients surviving only months or weeks. Some have lived more than a year.
What are the signs or symptoms of internal melanoma?
Pain is one of the first signs but it depends where the cancer is. In the liver it could affect the metabolism and turn the skin yellow or in the lungs it could cause shortness of breath. Skin cancer melanoma which spreads to the internal organs is considered stage four. Lumps under the arms or in the groin are a sign melanoma has spread to the lymph nodes.
Source: The Melanoma Foundation of New Zealand