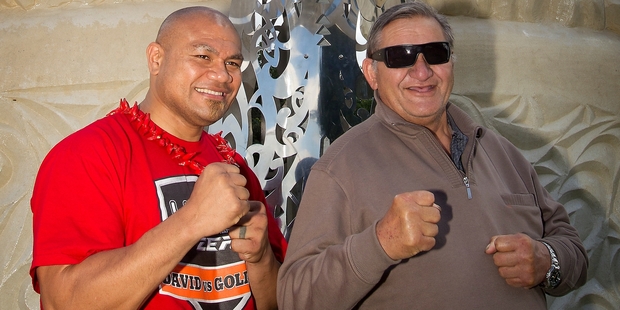 New Zealand boxing great David Tua has laughed off the suggestion that a loss to giant Belarusian Alexander Ustinov will be the end of his career.
But the sport's pre-eminent commentator says the ageing pugilist is "fighting for his life".
A trim and chiselled Tua was in Ngaruawahia yesterday where he shared an audience with King Tuheitia before his fight against the 2.03m, 132kg Ustinov in Hamilton tomorrow.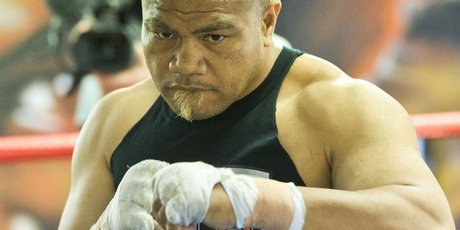 Tua, 40, looked surprised when he learned the king was born on the day former heavyweight world champion Rocky Marciano defended his title in 1955.
Asked if a loss would spell the end of his career, Tua laughed.
"I certainly don't see it that way," he said.
"If the worst happens or if things don't work out they're not going to strap me in the electric chair or anything like that. I'll do what I have to but I am a person that goes out there and gives it heaps."
Accompanying Tua was world-renowned boxing commentator Colonel Bob Sheridan, who has spent 49 years covering the sport and has covered 953 world title fights.
He said Tua, who was his favourite heavyweight boxer alongside Larry Holmes, was "fighting for his life".
"If he didn't have problems with business he would have been a multi-millionaire and a multi-world champion - he beat four world champs and he beat two of 'em bad [Michael Moorer and John Ruiz]," said Sheridan.
"I don't usually kiss guys but I kissed him on the cheek and I said, 'David, you gotta win this fight for your retirement'."
He predicted Tua would knock out Ustinov by the fifth round. "Ustinov has no punch, he's not a great fighter."