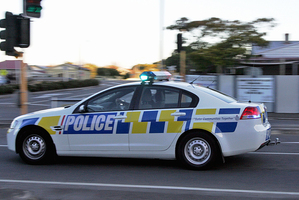 At least two men are thought to be responsible for a series of daytime indecent assaults in South Auckland.
Police have begun visiting known sex offenders who live close to Te Irirangi Drive, Clover Park and the Totara Park areas where the assaults have been occurring over the past two months.
The most recent was on Saturday when a 13-year-old girl was assaulted while she was playing on monkey bars at a playground near the Manukau Sports Bowl. A previous incident happened there on October 13.
Detective Senior Sergeant Darrell Harpur, of Counties Manukau East police, said: "We are concerned about these types of incidents due to the frequency of offending in these areas. The latest occurrence was in broad daylight at a public playground.
"We urge people in the area to be vigilant and accompany their children to local playgrounds."
Police spokeswoman Kimberley Mathews said the assaults had been brazen. "The most recent one, the 13-year-old, she was approached from behind, but did really well and managed to break free."
It was important anyone who knew something about the assaults, or thought they knew who was responsible, called police.
It was likely the victims had been watched before the assaults took place.
Ms Mathews said that as well as walking or running in pairs, people should alert police to any suspicious behaviour. "We would rather know before it's too late."
The incidents at the Gardens began in September when victims aged between 17 and 55 were approached by men and indecently assaulted.
On some occasions, the men spoke to the victims or tried to prevent them from leaving the area.
Police believe at least two men are operating separately.
Counties Manukau police can be contacted on (09) 261 1300. Information can also be provided anonymously to Crimestoppers on 0800 555 111.