Those who sat NCEA exam without English questions to be given assessed grade option.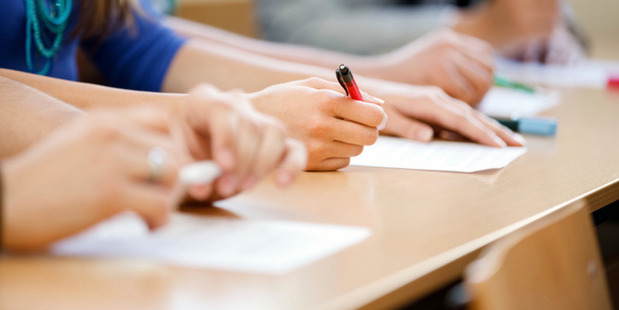 Have you found any mistakes in your exam papers? Email us here.
Students who sat a German exam that mistakenly did not include English translations of questions will be given an option of a derived grade - meaning their final result will be based on their performance throughout the year.
The NZ Qualifications Authority has received a total of 26 complaints regarding the NCEA Level 1 German exam paper.
Students and teachers around the country were shocked to find that some parts of the exam were written completely in German, despite students being told the questions would have an English translation.
Yesterday the NZQA continued its investigation into the mistake and promised that students would not be punished.
Chief executive qualifications Richard Thornton said questions in the listening and reading booklets were mistakenly printed exclusively in German. "We are investigating how this occurred and will identify and make the required changes to our processes," he said.
"No student will be disadvantaged. The exam papers will be marked as normal by panels who have been made aware of the issues.
"Students will be given the option of a derived grade if they feel their exam result does not reflect the results they have achieved throughout the year - the best result will stand."
Asked how the examination booklets were made up, who set the tests and who looked over the papers before they were sent out to schools, the NZQA said the process was "rigorous".
"Examination papers are developed by a writing team that includes experienced teachers, first language speakers and subject matter experts," Mr Thornton said. "Each examination is subject to several checks - including reviews by subject matter experts and first language speakers."
Secondary Principals' Association NZ president Tom Parsons said this year's exams should have been "squeaky clean" given last year's controversy when students sitting the Year 12 German exam were surprised to find music lyrics which, when translated in English, gave sexual connotations.