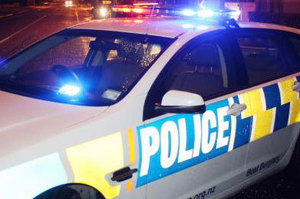 Police are investigating seven sex attacks around a leisure complex in Manukau over the last two months.
The assaults took place in and around the Manukau Sports Bowl and the Gardens/Totara Park area.
One of the victims was aged 13.
"We are concerned about these types of incidents due to the nature and frequency of offending in these areas," said Detective Senior Sergeant Darrell Harpur.
"The latest occurrence was in broad daylight at a public playground. We urge people in the area to be vigilant and accompany their children to local playgrounds."
He was speaking about an indecent assault on a 13-year-old girl on Saturday, November 9, when the young teen was attacked while playing on the monkey bars. She was able to break free from the man's grasp and ran home to raise the alarm.
Her attacker is described as Polynesian, of medium build and about 178cm tall. He has short black wavy or bushy hair and was wearing a baseball cap, long-sleeve button-down dress shirt and black track pants with elastic bands at the bottom and white sports shoes.
Last month a 20-year-old woman was indecently assaulted on Te Irirangi Drive Clover Park outside the Sports Bowl at around 5am. Her attacker had a similar description.
In the Gardens area, there were thought to be at least two offenders operating separately, police said.
In five incidents during September and October, women between the ages of 17 and 55 were approached by men and indecently assaulted.
In some of the incidents the offender spoke to the victim or tried to prevent her from leaving the area.
All the incidents happened during daylight hours.
Any witnesses or anyone living in the area who had information was urged to go to police.
- APNZ