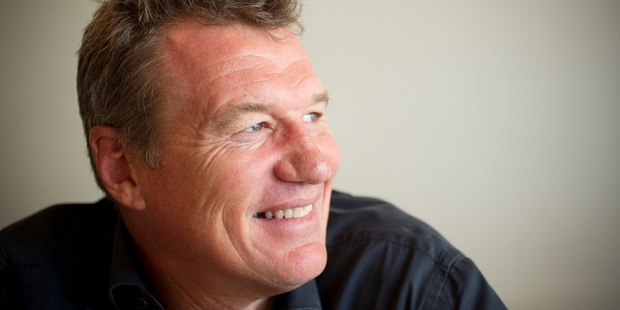 The New Zealand Herald turns 150 today and a lavish VIP cocktail party is being held tonight at the Auckland Art Gallery to mark the milestone. The Diary asked some famous Kiwis to share their birthday wishes or roasts.
"After 150 years there isn't an issue the Herald hasn't researched and written about. Happy birthday to an institution I can go from loving to hating before I finish my latte."
John Key
"150 years! Some will say how did you manage to last that long? But not me. I'd just like to say happy birthday ... and good luck to making it to 200."
Rachel Hunter
"The New Zealand Herald's existence is so inconsequential to me I have neither birthday wishes nor advice. But you, The Diary, I like."
Paul Henry
"The Herald has been part of the Auckland culture ... They've always been supportive of us at Team NZ, and it's fantastic it's been around for so long."
Dean Barker
"The harbour bridge, Rangitoto and Devonport are all synonymous with Auckland and I'd put the NZ Herald in the same category. Like all old buggers you've changed a bit over the years, but to still be here after 150 years is a fantastic achievement, so well done."
Sir John Kirwan
"Happy birthday NZ Herald! 150 years old and looking trimmer and sexier than ever. Like any relationship, you have infuriated me at times. [Some] days I read you, then use you to line the kitty litter tray."
Dominic Harvey
"Happy birthday NZ Herald! Every morning I stroll down the front path with my 2-year-old to collect the newspaper from the letterbox, and although there were some mornings earlier in the year that I'd take one look at the front page and decide to leave it in there, for the most part you are my first-choice medium to catch up on all the news I haven't yet got from the internet, breakfast TV or mobile Twitter. 150 years is a long time - you're almost as old as the Treaty, Tane Mahuta or Grant Dalton. Good on you, New Zealand is better for having you around."
Jesse Mulligan
"150 years young! I celebrate you NZ Herald for continuing to bring our stories to our people. We are a strong nation with important things to say. Long may you - and the theatre and screen industry - be embraced so we can honour our own unique identity."
Sara Wiseman