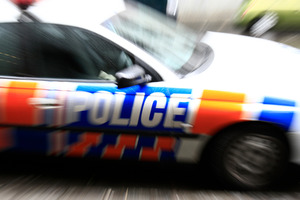 Three pairs of German tourists are questioning New Zealand's good reputation after having their campervans broken into and thousands of dollars worth of items stolen.
The tourists were enjoying the Fairy Falls walk in the Waitakere Ranges yesterday when thieves broke into their vans parked near the entrance of the walk.
One of the couples, 22-year-old Till Hartman and his girlfriend Maxi, had been in New Zealand for two months, but yesterday was their first day in Auckland.
"Now we are a bit scared. We are really shocked," said Mr Hartman.
Items stolen included a laptop, two cellphones, passports, a camera and cash.
Students Katerina and Nisa, who didn't want to use their last names, had only been in New Zealand for three days when the theft happened.
Both their backpacks were taken, leaving them with only the clothes on their backs.
Beach Haven couple Thomas Witt and Susanne Murek, who were also walking the track, have taken in the six Germans and given them clothing.