Do you have any further information? Email the NZ Herald newsdesk.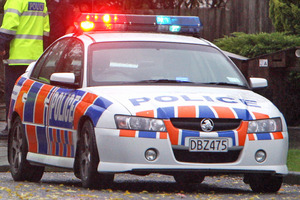 Police have launched a homicide investigation after the body of a 37-year-old woman was found in the Wellington suburb of Miramar.
Police were called to a residential address shortly after 5.30pm, but yesterday wouldn't provide any details about the victim.
In a statement this morning they say the woman's body was discovered by her friend.
Armed police had been sent to the scene and left when it was confirmed there were no other people at the Brussels St property.
A scene examination is underway with forensic experts and an area canvass will be conducted with neighbours in the local area.
One neighbour, who did not want to be named, told APNZ the woman was "very nice, bubbly, always laughing''.
It was "terribly sad'' because the woman had two primary-aged children who lived with her but spent some weekends with their father.
The neighbour said she wasn't frightened, but just very sad about the incident.
Mercia Abbott lives across the street from the victim with her young baby.
She did not know the woman, but said the homicide was "a little bit scary''.
Terina Pakuria, who was away from her house yesterday, saw on Facebook there had been a homicide in her street.
"My aunty was staying and I raced home because I thought it was her. When I came around the corner and saw the police cars, I thought it was my house and I freaked out,'' she said.
She said she was relieved to be wrong but the homicide was still terribly upsetting.
Police spokesman Nick Bohm confirmed a person who knew the woman had been arrested for allegedly breaching a protection order.
However, no arrest over the woman's death had been made.
Mr Bohm would not disclose how recently the alleged protection order breach had taken place, but added more would be revealed at a press conference this afternoon.
The woman was believed to have died between Thursday and yesterday afternoon, he said.
"We are still undertaking inquiries with people known to the deceased, but at this stage that's the window we are looking at.''
The woman's house and other properties that shared its driveway were still cordoned off today.
Police and forensic staff could be seen continuing their examination of the property.
Detective Inspector Sean Hansen, Wellington District Field Crime Manager says they're appealing for witnesses.
"I am appealing to anyone who saw any people or vehicles at the Brussels Street property between Thursday evening until she was found late on Sunday afternoon to come forward and speak with Police".
Anyone with information is asked to call Wellington Police on (04) 381 2000 or to approach the officers who are in the area.
- APNZ