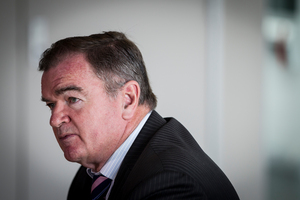 A string of attacks on the elderly has prompted an appeal to support one of society's most vulnerable groups.
A 77-year-old Papatoetoe woman woke up to an unknown man sexually assaulting her about 6.30am today.
She activated a St John medical alarm and the man fled.
The attack came only days after a brutal home invasion in Pukekohe where an elderly couple were assaulted and tied up.
The offenders searched their home for an hour on Friday afternoon, stealing cash and jewellery before fleeing, with the victims left tied up in their lounge, police said.
That attack followed the sexual assault of a 87-year-old Hastings grandmother who was grabbed and dragged into her lounge while gardening.
"The elderly in our community is a vulnerable group, just as children are, and they need to be regarded as such," Counties Manukau Detective Inspector Jim Gallagher said.
"Those that have a position to help the elderly need to ensure they do provide that extra support."
The actions of the elderly south Auckland woman's neighbours were to be "highly commended", Mr Gallagher said.
"Their actions were in the highest tradition of what you would expect from a community response, sadly that's not always the case."
A 39-year-old man was now in custody in relation to the attack and has been charged with burglary and assault with intent to commit sexual violation.
He is due to appear in Manukau District Court tomorrow morning.
Neighbours saw the man leave the house and thought he was acting suspiciously, Mr Gallagher said. He was previously known to police.
"As best as we know at this stage, subject to a fuller interview with the victim, she was at her home, on her own, in bed when she was confronted by this stranger in her home.
"What then took place was a sexually motivated attack. In the course of that activity, she sought to de-escalate the actions of this man by encouraging him to come into another room with her where she was able to activate a medical alarm and then screamed loudly, which attracted the attention of nearby residents.
"The attacker left the address on foot, his exit was seen by neighbours, who took up a pursuit of him at a distance and were able to subsequently direct police to an address within a kilometre or so of where the elderly lady lived."
The man was found and arrested shortly afterwards.
It was currently unknown how the man got into the elderly woman's home, Mr Gallagher said.
While she did not suffer any extensive physical injuries in the attack, the emotional impact of the attack was "hugely significant", he said.
Friends and family were supporting her, Mr Gallagher said.
"He has what may be described as a transient existence with multiple addresses scattered throughout the wider Auckland suburbs as well as down into the Waikato."
- APNZ