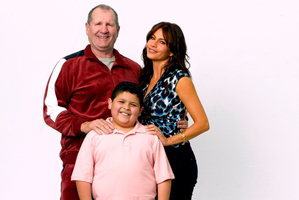 Popular shows such as Homeland and Modern Family, lost from TV3 and FOUR, will be back on Kiwi TV screens by next year, a media commentator says.
Cash-strapped MediaWorks is seeking a "new arrangement" with Fox after opting out of an output deal that provided it such programmes as Bones and Sons of Anarchy, both among TV3's 20 most watched shows, as well as The Simpsons, Family Guy and New Girl.
TVNZ has also shown interest in picking up some of the lost content from Fox, one of the three biggest producers of television and feature film content in the US.
Media commentator Martin Gillman expected Kiwis would not have to wait long before they turned up again on free-to-air TV.
"I think we'll see a lot of the Fox programmes back here in the new year, no doubt - I wouldn't see a long-term loss of those shows."
Mr Gillman believed the days of large output deals, which required networks to buy a package of content rather than cherry pick their preferred shows, were numbered in New Zealand. MediaWorks chose not to buy another output deal with Fox before it moved out of receivership yesterday, costing FOUR around a quarter of its programming.
"What the TV receivers wanted to do was try to reach an agreement with Fox whereby they could cherry pick the programmes, and probably pay more per programme, but didn't have to buy all the rest of the rubbish that went with it," Mr Gillman said. "They couldn't pursue that deal, so basically Fox are holding out and saying, you've got to buy all or nothing."
But Mr Gillman believed a deal would be made soon. "It's not a matter of not selling it to somebody, it's who they sell those programmes to."
Sky TV spokeswoman Kirsty Way told the Weekend Herald: "We are always interested in good content for Sky and Prime, what matters is the price we need to pay for it."
Besides output deals, MediaWorks bought many of its most popular shows, among them The X Factor franchise, House Rules, The Graham Norton Show and Grand Designs, individually on the open TV market.
During the 1990s, Fox split its product into two packages straight after US screenings, inviting TVNZ and MediaWorks to bid for either or both, until MediaWorks negotiated a multi-year output deal with the studio.
TVNZ estimated it had been more than a decade since Fox programmes were available to New Zealand networks on the open market.
In the meantime, there wasn't a convenient or legal way for Kiwi fans to access the lost shows, technology commentator Peter Griffin said.
"There is a technical workaround that allows New Zealanders to appear as though they are accessing these services from the US, but the bulk of Kiwi viewers can't be bothered with the hassle and expense," he said.
"It reinforces the fact that our online-only options for movies and TV shows are really limited, which just drives people to the murky world of illegal streaming sites where quality is patchy and you could end up with a virus on your computer."
Netflix, Apple or Hulu
If you are using a VPN account (details below), services like Netflix and Hulu will be accessible because they think you are accessing them from the US. However, you'll need a US credit card to subscribe to Hulu. Netflix takes NZ credit cards. Slingshot has introduced Global Mode to offer this service as an added bonus to broadband subscribers. Orcon has also featured on its website a how-to guide for setting up Netflix.
VPNs (Virtual Private Networks) allow the user to extend private networks globally, and access international sites that are geo-blocked for New Zealand. More recently, reconfiguring a computer's DNS (Domain Name Server) for specific domains has become a popular way to unlock content. Is it legal to access these services from New Zealand? There has been a lot of debate about this, but most experts say that it is legal, though it breaches the terms and conditions you sign up to with the likes of Hulu and Netflix.
Streaming sites
You may find episodes with a quick internet search, but the legality of this is highly dubious, the quality is often rubbish, and these kinds of websites are well known for malware and viruses. There are also torrent sites where you can download shows but they are illegal.
Wait for the box set
The easiest and safest option. Keep an eye on sites like Amazon for release dates. Or wait for the shows to reappear on Kiwi television.